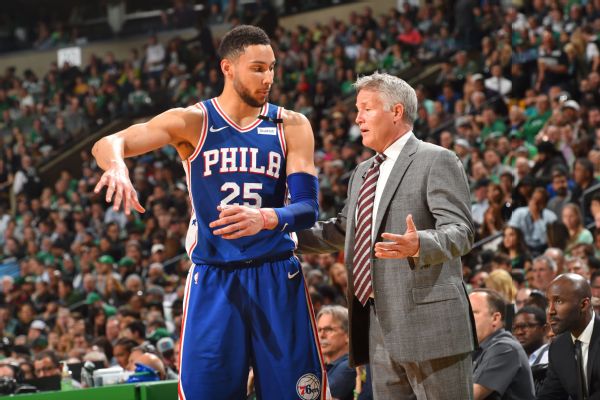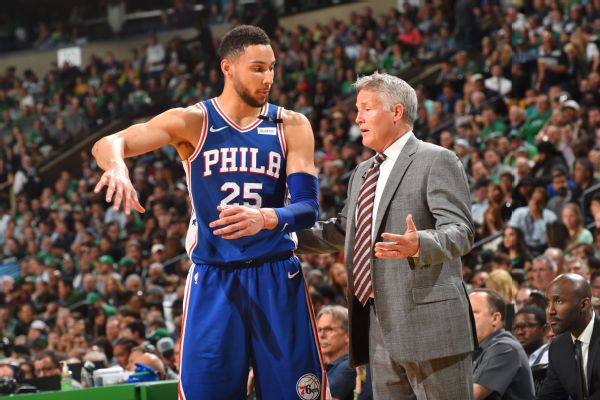 For the longest time, it has seemed like the Jimmy Butler sweepstakes came down to only three teams. The Miami Heat lead the pack, with the Houston Rockets and Los Angeles Clippers looming. Now, though, a dark horse could enter the fray. That team: The Philadelphia 76ers.
Here's what The New York Times' Marc Stein wrote in his latest mailbag:
One interesting wrinkle here, though, is that Knight and Chriss are actually ineligible to be packaged in a trade until Wednesday — two months removed from the Ryan Anderson trade with Phoenix that brought both players to Houston. Word of the Rockets' offer spreading when it did thus theoretically opened a window for the other known Butler suitors — Miami and potentially Philadelphia — to re-engage the Wolves.

There have been steady rumbles around the league in recent days that the 76ers will ultimately give the Heat some competition in the Butler Sweepstakes, after it appeared for the longest time that Miami was the only team seriously interested in trading for Butler before he becomes a free agent. Let's see.
The Sixers, much like the Clippers, Brooklyn Nets and New York Knicks, have the cap space to sign Butler outright next sumer. Giving up assets for him now doesn't make too much sense—particularly with him staring down age 30 season.
At the same time, the Sixers are struggling. They dropped to 4-4 after Tuesday's beatdown at the hands of Toronto Raptors. They should still safely make the playoffs, but if they're hoping to hang with the Raptors, Milwaukee Bucks and Boston Celtics, they may need to do something drastic.
Flipping, say, Markelle Fultz, Dario Saric and Jerryd Bayless, plus perhaps a pick, for Jimmy Butler would qualify as just that.