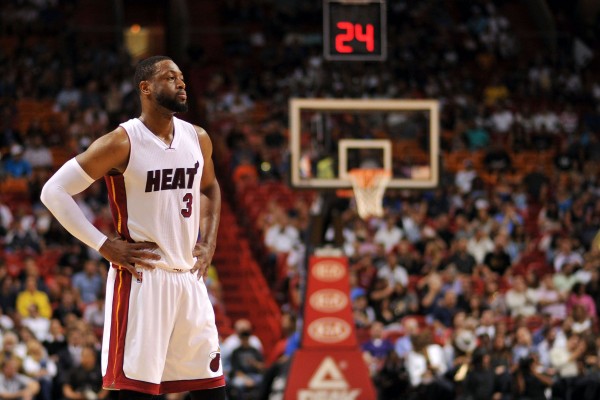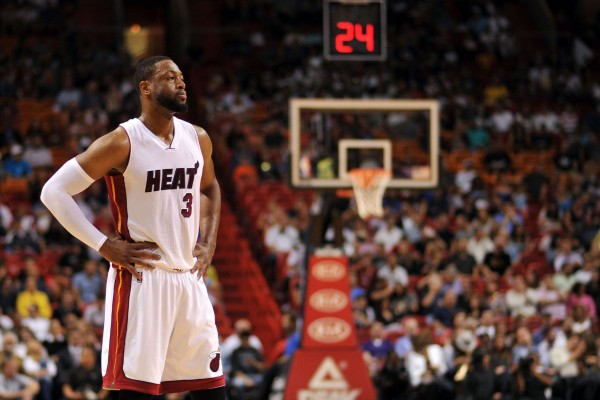 By any sort of analysis or calculation, Dwyane Wade is a first ballot hall of fame player and one of the 50 best players in league history.
A 3x NBA champion, 1x NBA Finals MVP, a 12-time All-NBA performer and an 12x NBA All-Star, Wade has made an indelible mark on the league and the Miami Heat organization in 13 and a half seasons in a Heat uniform.
The greatest athlete in Miami professional sports history (sorry Dan Marino) is giving Heat fans and fans around the NBA one last season to enjoy…
Wade is definitely the kind of player who has always done things his own way and on his own terms and it looks like his 16th and final season will be no different.
With the kind of style that Wade has played for 15 years, the rare player that truly leaves everything on the floor, including his body on many nights, it is pretty impressive that he will be able to make it 16 seasons.
This will allow him to have the going away tour and be showered with praise in front of his home fans for 41 games and maybe more, which he has earned.
He will likely start and a play a role for a 44-win Heat team that is trying to make a leap up in the eastern conference.
We likely will be seeing the last of a lot of greats this season, Dirk Nowitzki, Vince Carter and now Dwyane Wade. I, for one, look forward to taking it all in.