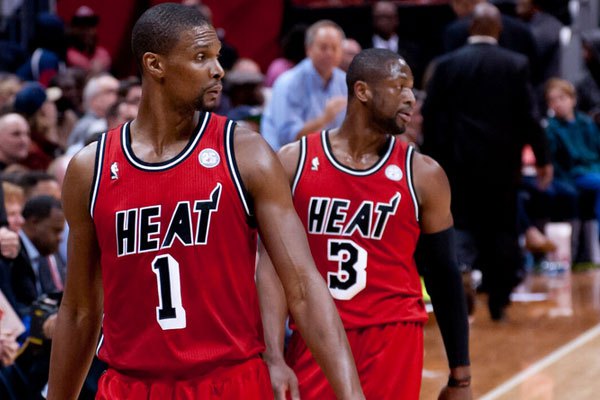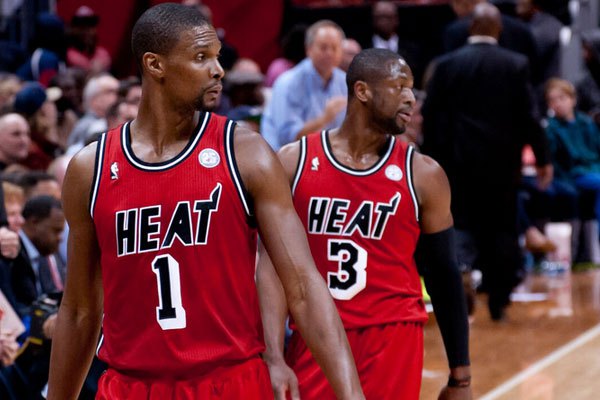 Chris Bosh has not yet given up on a potential NBA return.
Blood clot issues have prevented the 34-year-old from taking the court in an official capacity since February of 2016. And while the assumption has been that his career is over, Bosh isn't ready to go there right now. As he told Yahoo Sports' Ben Rohrbach:
"Yeah, it's still on my mind," Bosh told Yahoo Sports of his comeback attempt. "Obviously, if it doesn't happen by February, I'm not stupid, but yeah, I'm still looking forward to that. I'm still trying to overcome that hump and trying to get something going. I'm looking forward to the challenge. I know I can still play some ball and be a 3-and-D guy for somebody out there."
Rohrbach went on to jokingly ask Bosh about the potential of him syncing up with Dwyane Wade and reuniting the Big Three with LeBron James on the Los Angeles Lakers. His response was telltale of nothing, but it was funny:
Asked if there's any chance the two of them could join fellow draft class of 2003 alum LeBron on the Los Angeles Lakers for one last run at a championship together, Bosh laughed and told Yahoo Sports, "That would be the Laker Show plus the Old-Man Show."
This is probably a throwaway comment. BUT! The Lakers could use someone like Bosh. He obviously wouldn't be prime Bosh, but they don't have a lot of playable options at the 5 right now.
LeBron is expected to log some time at center, which will be fun, but Los Angeles needs a mobile big who's comfortable roving around defensively and hitting jumpers out of the pick-and-pop. Bosh could at least begin to fill that role if he's cleared to play and an NBA team is willing to take a chance on both him and his health. It doesn't appear especially likely, but Bosh is a great human being and super-fun basketball player, so as long as he's not putting his long-term well-being in jeopardy, sign me up for his return, whether it be with the Lakers or another team.