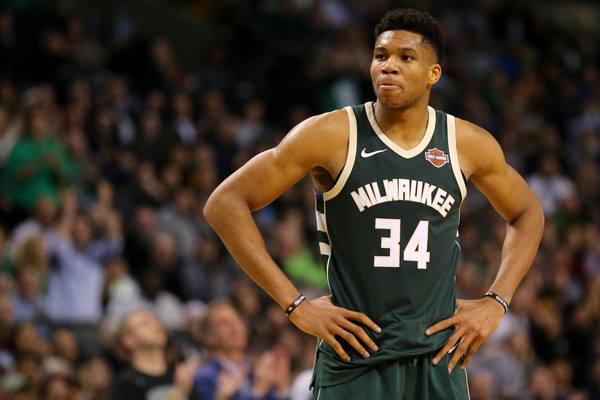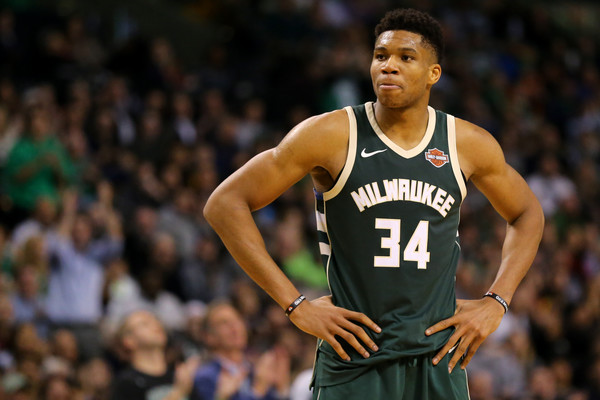 Breathe easy, Milwaukee Bucks fans. Giannis Antetokounmpo has no plans to pull a LeBron James. Ever. Apparently.
Asked about LeBron's decision to leave the Cleveland Cavaliers for the Los Angeles Lakers on a recent appearance of The Herd, Antetokounmpo mostly demurred. He complemented James and showed respect for his decision. Pressed about whether he would ever do the same, though, incited a more definitive response:
"My goal is to win in Milwaukee, bring a Championship to the city… I would never leave for LA." — @Giannis_An34 pic.twitter.com/IDwlih5c44

— Herd w/Colin Cowherd (@TheHerd) July 2, 2018
Here's a transcription of what Antetokounmpo said, per Bleacher Report's Tyler Conway:
"To be honest with you, no, no way," Antetokounmpo said when asked whether he would leave for the Lakers. "I like finishing the stuff that I have with Milwaukee. My goal is to win in Milwaukee, bring a championship to the city. … I would never leave for L.A."
 Look, this is a great response. But let's be real. Can Antetokounmpo really know this by now? He won't be a free agent until 2021, which means he has at least two years before even has to think about leaving, either via a trade request or by playing out the final season of his current deal. How else is he supposed to answer this question given that timeline? You better believe there will be people saving this in hopes of bringing it up should he ever leave Milwaukee—not just for L.A., but leave, period.
Still, it's not like this is a bad thing, either. Antetokounmpo could have taken the more diplomatic route and hedged, like so many players do. Communicating a more devout allegiance, however arbitrary at this stage, gives the Bucks and their fans something to lean on over the next couple of years. That's not nothing, even if it's also not everything.