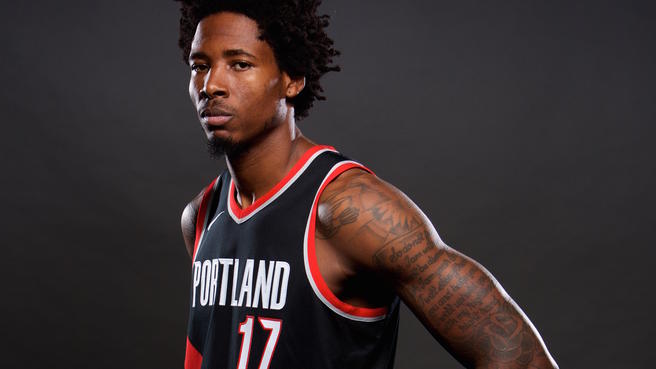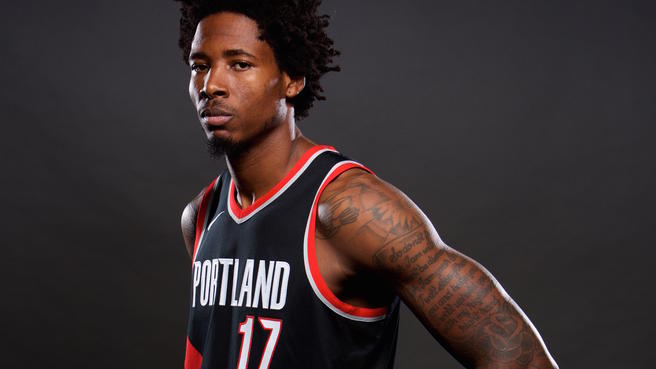 While everybody digests the thought of LeBron James in a Lakers jersey, there are plenty of other free agency signings that are happening behind the scenes.
These aren't the sort of players who command large deals or are expected to step in and be a star player, but the kind of guys who can help teams win at a value.
Here are a few under the radar free agency signings after Day 1:
Ed Davis: One-Year, $4.4 Million- Brooklyn Nets
Ed Davis will forever be one of the most under appreciated and under valued players in the league. He is a perfect rotational big man as his length and mobility make him a really good interior defender and elite rebounder in limited minutes. He was integral in the Blazers transforming their defense from one of the league's worst in 2016-17 to 8th in 2017-18. He has little in the way of offensive talent, but he attacks the glass, protects the rim and defends the pick-and-roll, desirable traits for a bench big man. He averaged 5.3 points and 7.4 rebounds in only 18.8 minutes per game last season, his per 36 minutes numbers would have been 10.1 points and 14.1 rebounds.
Glenn Robinson III: Two-Years, $8.2 Million- Detroit Pistons
Glenn Robinson III is the definition of an under the radar signing. He has never averaged more than 6.1 points or 3.6 rebounds per game in a single-season. So why was he a good signing for the Pistons? Look deeper into his numbers. Robinson shot just under 40% from three-point range in his three seasons in Indiana and started to flash his offensive potential and take over the starting small forward spot last season before injuring his lower leg early in the season.
The Pistons currently have very little to work with at the small forward position as Stanley Johnson has been a huge letdown with plenty of opportunity and is a putrid three point shooter at 28%, James Ennis brings some athleticism but can't stretch the floor either as a 30% shooter from long-range and Luke Kennard is not an NBA level defender yet. The Pistons need more shooting to surround Andre Drummond and Blake Griffin and Robinson III is the best combination of shooter, slasher and defender that they need at the small forward position.
Marco Belinelli: Two Years, $!2 Million- San Antonio Spurs
Marco Belinelli is a baller. A career 38% three-point shooter, brings an offensive spark. He's a secondary ball handler with his ability to shoot and handle the basketball. He thrives when playing for good teams in pressure packed moments and was a revelation after being traded to the 76ers last season. He averaged 13.6 points on 49.5% shooting from the field, 38.5% from three and 87% from the free throw line in 28 games. He thrived in his previous two-year stint with the Spurs and shot a ridiculous 43% from three-point range in their championship season in 2013-14 and he likely will thrive again.