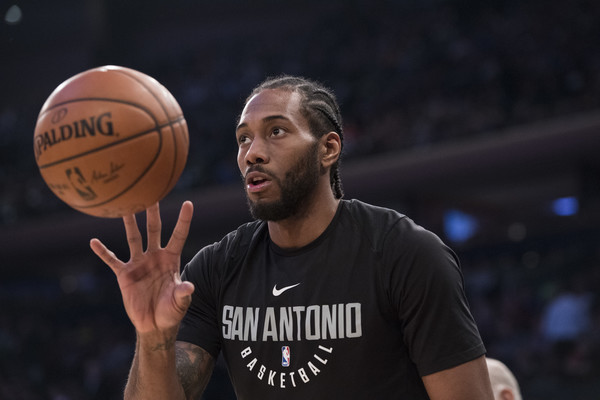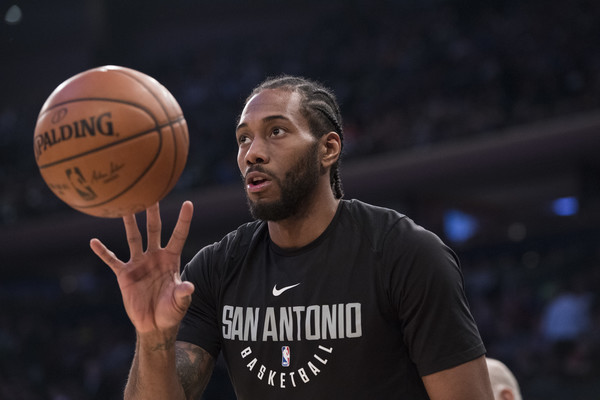 And you thought the Kawhi Leonard situation couldn't get any weirder.
The San Antonio Spurs have agreed to trade their disgruntled superstar and Danny Green to the Toronto Raptors in exchange for DeMar DeRozan, Jakob Poeltl and a top-20 protected 2019 first-round pick, according to ESPN.com's Adrian Wojnarowski. Though the return seems underwhelming for someone who's a top-five player when healthy, the Raptors are taking a risk themselves.
Not only is Leonard working off a season in which a quad injury limited him to nine appearances, but he has no desire to play in Toronto. He could even consider sitting out all of 2018-19, per Sporting News' Sean Deveney:
And, league sources told Sporting News, Leonard has no interest in playing for the Raptors. There have been indications that he would sit out the entire season if necessary, and though that step would be drastic and unprecedented in today's game, Toronto has forced the situation into uncharted territory by acquiring a player who has made it clear he does not want to be there.
Good luck with that, Kawhi. Seriously. Sitting out for an entire year is never good for your market value, no matter who you are. Things might be a little different if he didn't just miss almost all of last year. But he did, so punting on 2018-19 displaces him from NBA action for essentially two years.
Would the Los Angeles Lakers or Los Angeles Clippers be willing to fork over max money for him next summer after such a protracted hiatus? Maybe. But even if Leonard is healthy, his decision to stay away from the game for so long would leave people questioning his interest in playing it. And rightfully so. If he's bent on getting to Los Angeles, the quickest, most efficient, least harmful path there entails playing out next season and leaving Toronto as a free agent.