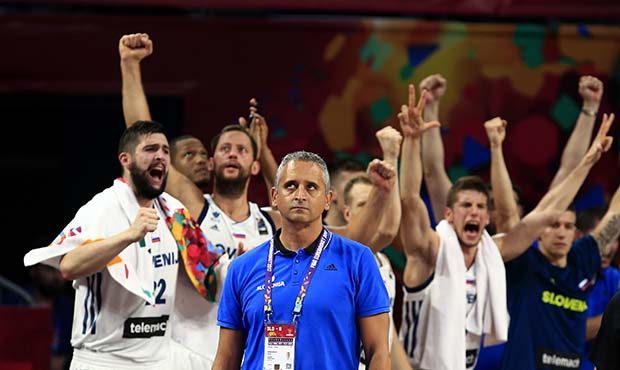 In a coaching search that in some ways started all the way back in October (the Suns fired former head coach Earl Watson after an 0-3 start) and led to anywhere from 10 to 12 interviews, the Phoenix Suns have decided to hire Igor Kokoskov to be their next head coach.
The Phoenix Suns are hiring Utah Jazz assistant Igor Kokoskov as their new head coach, league sources tell ESPN. Kokoskov, a native of Serbia, will be the first European born head coach in the NBA.

— Adrian Wojnarowski (@wojespn) May 2, 2018
It is pretty crazy to think that with how pervasive the European style of basketball has become in the NBA over the past decade, that Kokoskov will be the first person to be hired as an NBA head coach that wasn't born or raised in North America.
He has been an assistant for the Suns, Clippers, Pistons, Cavaliers, Magic and is currently an assistant and one of the masterminds behind the scenes for an overachieving Jazz team and the rapid development of Donovan Mitchell into a superstar.
Kokoskov has been lauded around the league for his ability to teach and develop young players (of any position) and feels like a great fit for a team full of them with Devin Booker, Josh Jackson, Dragan Bender and Marquese Chriss to name a few.
This hire could have ramifications for the NBA Draft as well depending on where the Suns pick as Kokoskov coached a Slovenian national team that shockingly won Eurobasket in 2017 and featured potential No. 1 pick Luka Doncic.
Kokoskov's history and familiarity with Doncic and the fact that it was just reported Doncic will not be able to work out for teams before the draft will lead many to try and read the tea leaves and assume the Suns are hoping to land him in the 2018 NBA Draft.
This video of Kokoskov glowing about Doncic feeds into that…
While this isn't a "sexy" hire and won't register for the average NBA fan or Suns fan, Kokoskov was easily the best assistant coach out there and is a fantastic hire for a young team of talented guys who need to be properly developed.
The Suns haven't gotten a ton of things right over the past eight years without a playoff berth, but this is one decision that they did get right.