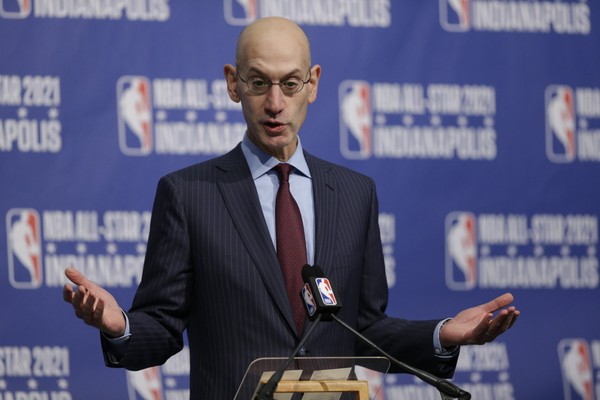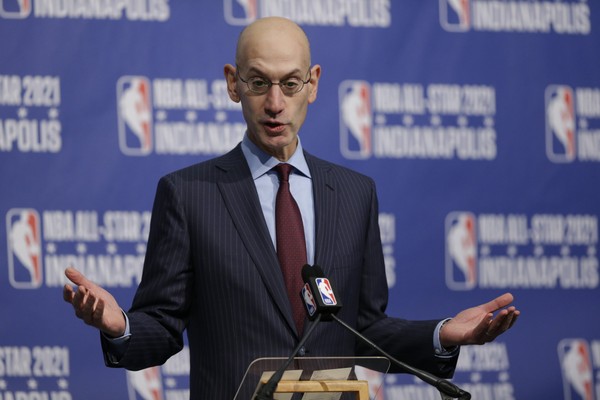 The idea of ending the NBA's current "One and Done" rule which mandates players can't enter the NBA Draft until a year after high school, is gaining traction seemingly by the day in the aftermath of the NCAA's FBI investigation.
A commission was put together that featured former Secretary of State Condoleezza Rice, and has proposed a number of changes for the NCAA, one of which is ending the current draft eligibility rule and allowing agents to contact and work with star athletes while attending high school, which is pretty interesting.
The NBA is locked into their current rule until 2020 as part of the collective bargaining agreement in 2005, but at that point they can officially change the rule and enable players to enter the NBA Draft from high school once again.
Here is NBA Commissioner Adam Silver's statement on the commissions findings:
"The NBA and the NBPA thank Secretary Rice and the members of the Commission on College Basketball for their commitment to address the issues facing men's college basketball," NBA Commissioner Adam Silver and NBA Executive Director Michele Roberts said in a joint statement to Martin. "We support NCAA policy and enforcement reforms that will better safeguard the well-being of players while imposing greater accountability on representatives and programs that fail to uphold the values of the game. We also share the Commission's concern with the current state of youth basketball and echo that all stakeholders—including the NBA, NBPA, NCAA, and USA Basketball—have a collective responsibility to help bring about positive change. Regarding the NBA's draft eligibility rules, the NBA and NBPA will continue to assess them in order to promote the best interests of players and the game."
Ending the one and done rule would be very beneficial for the college game, as it has been cheapened with guys leaving after one season and only attending a semester's worth of classes. The focus for schools has become more about landing these super freshman as badges of honor and less on competing for national titles.
From an NBA perspective, they are more prepared to handle these athletes coming straight from high school than they were 13 years ago because of the rapid development of the G-League as a minor league system for players to adjust to the professional game.
My one suggestion is that players can have an agent and enter the draft process from high school and be evaluated by some committee of impartial scouts and evaluators who will give them a projection of where they will be drafted and leave it up to the player and his family if he still wants to officially enter the NBA Draft after the findings.
It looks like the NBA Draft will feature the top high school players in the country once again in 2020.