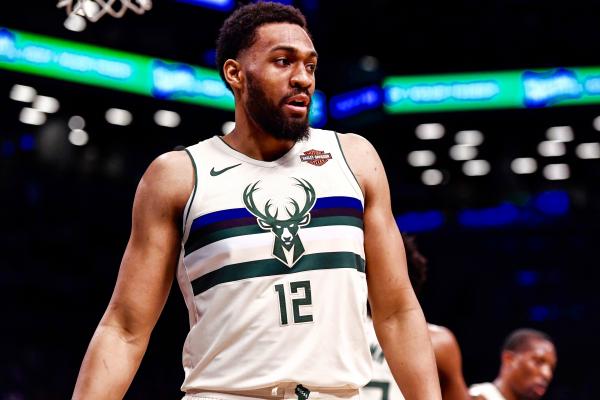 Jabari Parker has logged just 25 minutes through the Milwaukee Bucks' first two games against the Boston Celtics. And he's not happy about it.
Per WISN 12 News' Stephen Watson:
Jabari Parker was very animated talking about his frustration right now with limited minutes. He mentioned the only way to see the floor more was to be on the "coach's good side". When asked if he was on Prunty's good side, he smirked and said "I don't think so." #Bucks

— Stephen Watson (@WISN_Watson) April 19, 2018
Parker on limited playing time:

"I am human. I have a right to be frustrated. I've waited two years for this."

— Stephen Watson (@WISN_Watson) April 19, 2018
Parker isn't necessarily wrong—most definitely not about that last part. He's working his way back from a second ACL injury. He hasn't participated in either of the two postseason campaigns the Bucks have played through since he was drafted. So you can understand his frustration.
Interim head coach Joe Prunty has also run some questionable rotations. Too much Jason Terry. A random infusion of Shabazz Muhammad. Some overuse of Malcolm Brogdon. It's all so very, very weird. He could probably carve out some more time for Parker, even if he doesn't want to use him during crunch time.
Then again, it's tough to keep Parker on the floor when he provides zero defensive value. His shot will come around. We saw as much during the regular season. But he cannot stay in front of many guys in the half-court, which is a major problem against the Celtics' like-sized ball-handlers.
Should the Bucks make it out of this round and into the second, they'll face the Philadelphia 76ers or Miami Heat—two teams against which Parker wouldn't have so many matchup problems. For now, in this series, he remains a distinct liability.