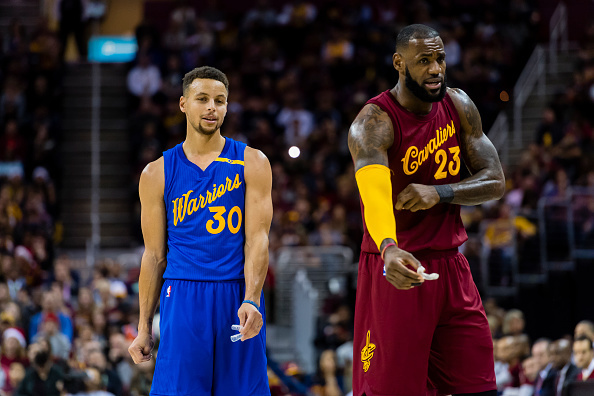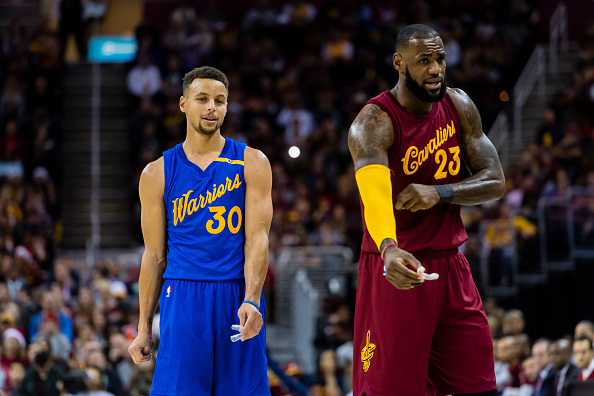 The NBA's annual popularity contest has ended and the prom kings of each coast are…. you guessed it, LeBron James and Steph Curry.
The #NBAAllStar reserves (as selected by NBA head coaches) will be revealed 6pm/et January 23 @NBAonTNT

The #NBAAllStar team rosters (as drafted by team captains #LeBronJames and #StephenCurry) will be revealed 7pm/et January 25 @NBAonTNT pic.twitter.com/pyLSlCkO23

— 2018 NBA All-Star (@NBAAllStar) January 19, 2018
LeBron was the leading vote getter with 2,638,294 votes and Curry was 2nd with 2,379,494.
Here are the remaining pool of fan voted starters that each captain will pick from to fill out their starting lineups:
WESTERN CONFERENCE
James Harden
Kevin Durant
Anthony Davis
DeMarcus Cousins
EASTERN CONFERENCE
Kyrie Irving
DeMar DeRozan
Giannis Antetokounmpo
Joel Embiid
LeBron is starting his 14th game, one behind Kobe Bryant for the NBA record. There will be two teams with multiple starters, the defending champs with Steph Curry and Kevin Durant and the Pelicans with Anthony Davis and DeMarcus Cousins. This is the first start for DeMarcus Cousins and the first appearance for Joel Embiid.
If I were to venture a guess, here are the remaining 7 players in each league that the coaches will vote to fill out each roster:
West:
Russell Westbrook
Chris Paul
Klay Thompson
Paul George
Draymond Green
Jimmy Butler
Karl Anthony Towns
East:
Kristaps Porzingis
Kevin Love
John Wall
Al Horford
Victor Oladipo
Andre Drummond
Ben Simmons
Unfortunately we don't get to see LeBron and Curry make their picks, but the most interesting aspect of the whole weekend is if LeBron picks rival Kevin Durant first as he should or leave him to join up with Steph Curry yet again.