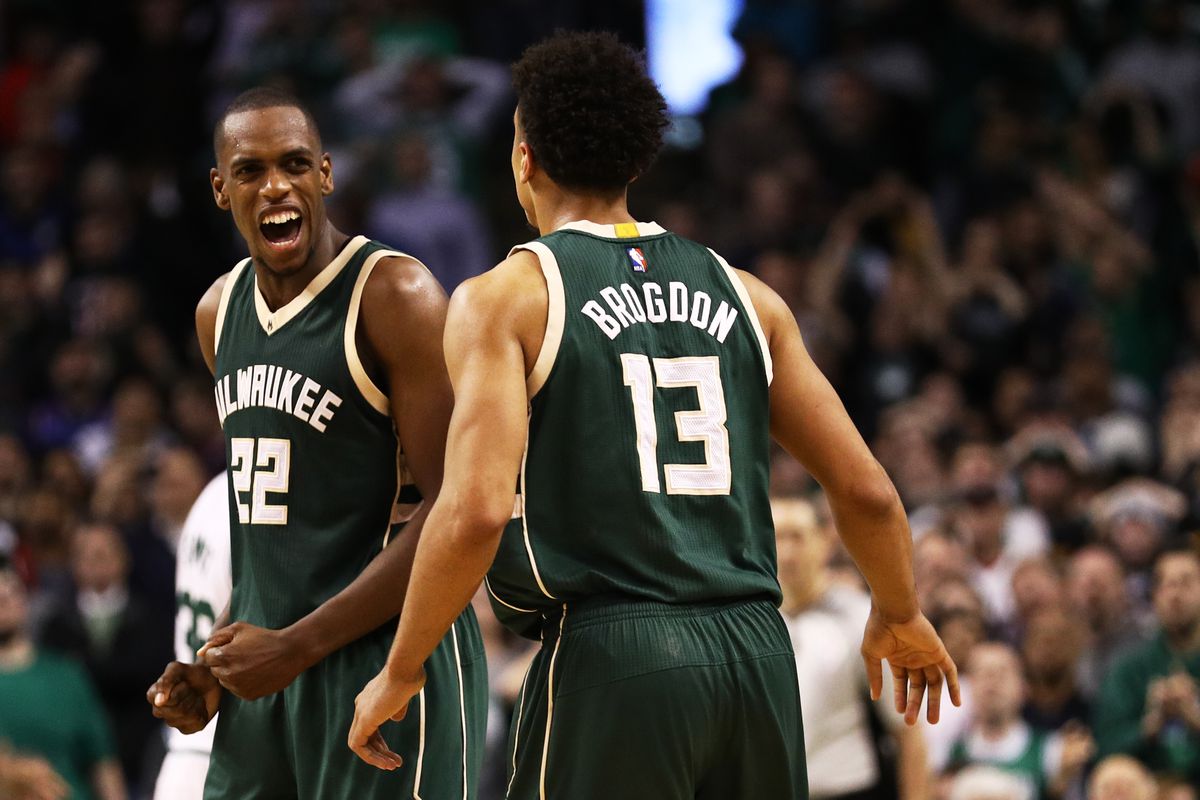 If the Milwaukee Bucks want to trade for DeAndre Jordan, it will cost them.
According to the Racine Journal Times' Gery Woelfel, the Los Angeles Clippers have their eyes fixated on Malcolm Brogdon, John Henson and Khris Middleton in any deal they they strike with an apparently interested Milwaukee team:
Sources said Clipper officials have targeted three Bucks in any deal for Jordan. One is John Henson, who is currently the team's starting center, while the others are reigning Rookie of the Year Malcolm Brogdon, who lost his starting spot when Bledsoe came aboard, and standout swingman Khris Middleton.

The Clippers, I've been told, are adamant in acquiring at least two of the aforementioned Bucks and may even demand all three of them.
The finances behind this deal basically line up.
The logic does not.
Based off the premium teams place upon like-sized players who switch across multiple defensive positions and stroke threes, Brogdon and Middleton are arguably the two most valuable players in this deal. Henson's contract isn't great, he'll have just two years left on it after this season. It shouldn't cost the Bucks two of their top players to land a 29-year-old big man who has the option of exploring free agency this summer.
Jordan could no doubt help the Bucks, as we've already talked about. He's an established pick-and-roll finisher, the kind who gives the team incentive to run more pick-and-rolls at all. He'll fit as a rim protector behind Milwaukee's collection of switchy wings, and his own switchiness is ahead of the curve for a big man.
Still, wings-for-bigs trades are essentially extinct in this era. Getting both Brogdon and Middleton would be a coup for the Clippers. Even one would be huge. The Bucks, remember, wouldn't give up Brodgon for Bledsoe, a fringe star with two years left on his steal of a deal. Are they about to give the Clippers him or Middleton now, for a tower who turns 30 over the summer and will, most likely, require a new deal? Hellz nah.
The Clippers are free to keep dreaming, but they'll have to adjust their asking price for the Bucks to bite. A package built around Henson, Mirza Teletovic, D.J. Wilson and a 2020 first-round pick is far more realistic—and even then, the Bucks could balk at the Clippers rather than fork over yet another future first-rounder.