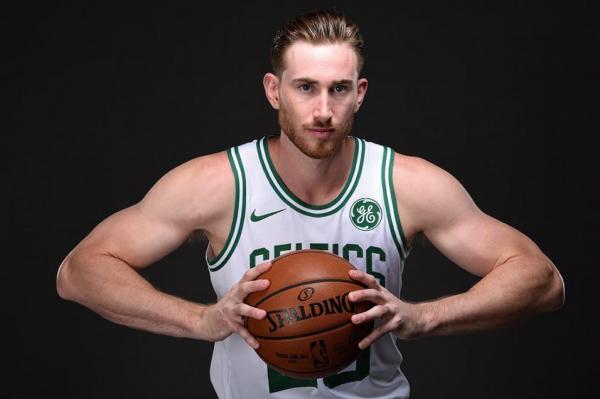 Paul George knows what it's like to lose an entire season to a leg injury. He also knows what it takes to regain form after the fact.
George suffered a broken leg while playing with Team USA in 2014. Since his injury occurred over the offseason, he was able to return at the tail end of the 2014-15 campaign, but he was still limited to just six appearances. That makes him the perfect person to speak with Gordon Hayward, who will lose his entire 2017-18 season to a dislocated left ankle and fractured tibia.
And to this point, he wasted little time in becoming that rock.
Speaking with the media for the first time since undergoing surgery, Hayward said that the Oklahoma City forward texted him "immediately" after he suffered his injury and has already offered him some advice:
Hayward said Paul George texted him immediately after injury happened: "We've talked back and forth. I'm sure he's somebody I can lean on."

— gary washburn (@GwashburnGlobe) November 2, 2017
Hayward says Paul George has given him great advice: "I was in the gym when he [broke his leg]. He knows what it's like to get back to 100%"

— Boston Celtics (@celtics) November 2, 2017
Stuff like this is great. Some will not like the camaraderie between rival players, even though we are talking about an off-court recovery. Those people suck. The NBA is a fraternity, and that, for the most part, awesome.
Hayward will probably need all the help he can get. He has never suffered an injury like this before, and while he's quick to shout out the Boston Celtics' support, this season is his first with the team, and first in the city. So much change can be difficult to handle no matter what, let alone when working through a traumatic injury—especially if you're unsure whether there really is a light at the end of the tunnel.
Fortunately for him, insofar as he can be fortunate in this situation, he can look to George as proof that he is working towards a full-blown return. And that matters. You cannot underestimate the important of having someone who relates to you. Hayward and George suffered different injuries, but there end goals will end up being the same.