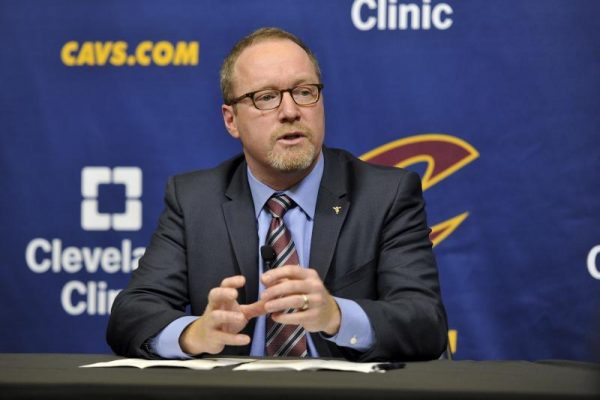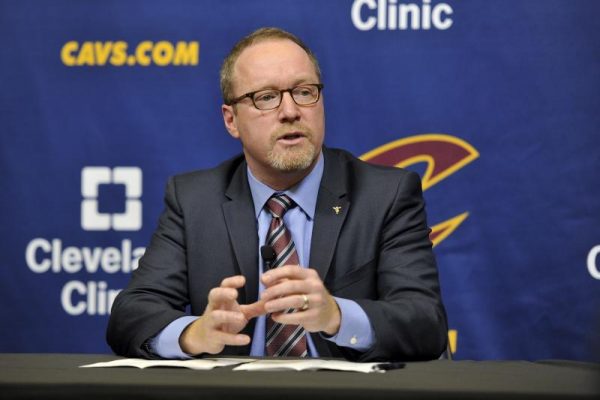 David Griffin is now an official candidate to join the New York Knicks' front office in the wake of Phil Jackson's exit.
Nothing appears immediately imminent, but according to ESPN.com's Ramona Shelburne, the Knicks have opened dialogue with the Cleveland Cavaliers' former general manager while removing Toronto Raptors president Masai Ujiri from their list of considerations:
David Griffin, who parted ways with the Cleveland Cavaliers as general manager last week, is a candidate to join the New York Knicks' front office, sources told ESPN's Ramona Shelburne.

The Knicks are assembling a list of candidates they'll speak to. That process is ongoing, but Griffin has had an initial conversation with the Knicks and is expected to have more talks when the team moves to the next level of the process, sources said.

In addition, the team is not expected to ask for permission to speak with Toronto Raptors president Masai Ujiri, sources told Shelburne.
This is, objectively, a good decision. Griffin did a wonderful job retooling the Cavaliers' roster around the Big Three despite a complete lack of assets. He's also earned the respect of LeBron James, a hard thing to do, and many others around the league.
With this kind of a track record, there would be a good chance he enjoys the same level of autonomy Jackson had. That's big. The Knicks don't want owner James Dolan lording over the person supposed to be in charge of their basketball decisions. He stayed away from Jackson, albeit it for too long, and the next candidate needs to be someone who gives him every reason to step back once again.
David Griffin, at the very least, belongs to be on this list of potential candidates. He's earned it.