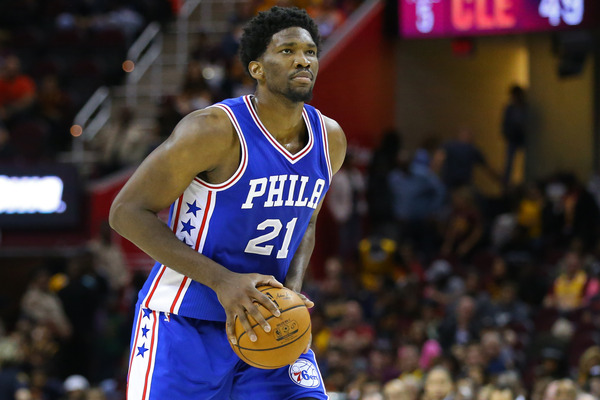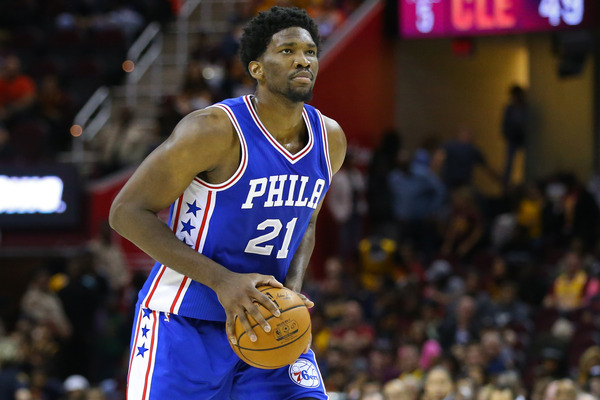 For those of you (I'm included) who are nervous about Joel Embiid's injury history and concerned about his ability to stay healthy enough to be able to develop into the generational force he showed he can be this season, this doesn't provide any comfort.
Knee surgery for Sixers center Joel Embiid is "very likely," according to league sources. Story on the way momentarily

— Marc Stein (@ESPNSteinLine) March 22, 2017
This will be Embiid's 3rd surgery in 3 NBA seasons, not a good sign for a player who has played in only 31 of a possible 246 games in his NBA career since being draft No. 3 in the 2014 NBA Draft.
Thankfully the procedure is minor and the recovery time is only 4 to 6 weeks (why did they wait so long to do the surgery?) so Embiid will have plenty of time to get ready for the 2017-18 season, but knowing the 76ers and how they should be given his injury history, this seems to basically guarantee we will not get to see Embiid and Simmons together in the NBA Summer League this year.
Embiid was an All-Star caliber player in his rookie season, averaging 20 and seven and had a PER over 24, Sixers fans and fans around the NBA are hoping this procedure is a minor speed bump in what otherwise develops into a long and fruitful career.
For those who need a little humor to brighten their spirits, check out this funny Jolly Rancher's commercial featuring Embiid:
Here is the new Joel Embiid commercial. Pretty funny ? pic.twitter.com/ak5V7S1kdO

— Philly Sports (@MadeForPhilly) March 21, 2017