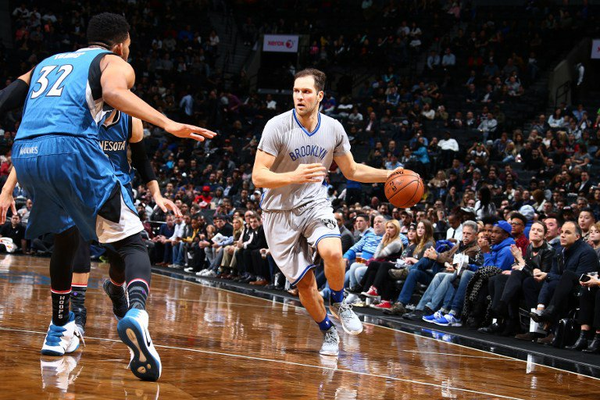 The scorching Washington Wizards made a deal to bolster their bench and add some much needed shooting and depth by adding now former Brooklyn Net sharp shooter Bojan Bogdanovic.
Sources: Wizards acquire Bojan Bogdanovic from the Nets. @WojVerticalNBA report on @TheVertical. https://t.co/nsY75CnaMP pic.twitter.com/QtiNES9XRz

— The Vertical (@TheVertical) February 22, 2017
This is a great deal for Washington for a number of reasons. They not only picked up a player who is averaging 14.2 points on 36% three-point shooting this season, but they got another young, springy big man with under the radar potential as a rotational big with energy in Chris McCollough.
Dealing a 1st round pick that will land in the low to mid 20s for a team trying to contend now is more than worth the price for a valuable role player. While Lou Williams would have been an even better addition, the Wizards are a deeper team than they were before this deal.
The Nets also receive Andrew Nicholson and Marcus Thornton as part of the trade, neither figures to have much impact on the team or be on the team after the season.