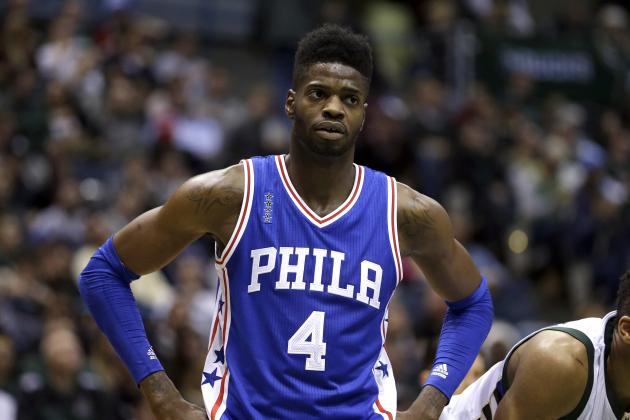 Well the year long saga of whether the Philadelphia 76ers would trade Jahlil Okafor or Nerlens Noel has finally come to an end.
Adrian Wojnarowski reported Thursday that the 76ers agreed to trade Noel to the Mavericks for Andrew Bogut, a 1st round pick that is top 18 protected in 2017 and Justin Anderson.
Philadelphia is sending Nerlens Noel to Dallas for Justin Anderson and a first-round draft pick, league sources tell @TheVertical.

— Adrian Wojnarowski (@WojVerticalNBA) February 23, 2017
While I feel as though the 76ers would have been much better served dealing Okafor (they still might) this may have been the best offer they have received in the past few weeks or months for Noel.
This is a great deal for Dallas as they have had their eyes on the young, springy rim-protector for a while and they now have a center that aligns with the way the league is headed. Noel gives the Mavericks a much needed infusion of youth and athleticism and he will be able to play along side Dirk for the rest of this season as they attempt to sneak into the playoffs after a horrid start.
The 76ers meanwhile are looking for a trade partner for Bogut (the clock is literally ticking) and will buy him out otherwise. Getting an underrated young asset like Anderson who could be a valuable rotational piece with his large frame and scoring ability is nice, but getting a non-lottery pick in the future and Anderson essentially for Noel is not enough and not what they were expecting after surveying the market the past year I am sure.
Look for the Celtics to pounce on Bogut if he hits the open market, that is unless they trade him in the next few hours.