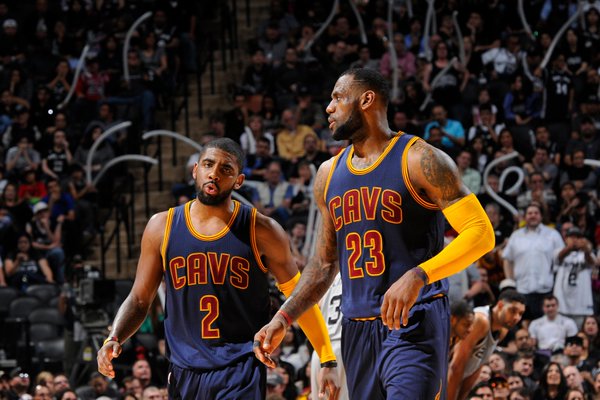 Reigning NBA champions aren't typically considered underdogs entering the following season—not if they keep their title-toting core intact.
But the Cleveland Cavaliers could be an exception.
Just not to Kyrie Irving.
As he told Complex Sports' Zach Frydenlund:
Complex: With the Warriors adding Kevin Durant, most people will look at the Cavs as underdogs even though you're the defending champs.

Irving: I don't know what that feels like. I don't know what it feels like to be an underdog. I never see myself as an underdog at any moment in my life. Coming into next season there will probably be some favorites, but I definitely don't see us as an underdog.
Most of you will disagree. You could have easily made the case that the Cavaliers were underdogs and the Golden State Warriors were favorites even before the latter added Kevin Durant.
The 2015-16 Warriors still won 73 regular-season games. They still jumped out to a 3-1 NBA Finals lead over Cleveland. That the Cavaliers came back to win doesn't make it any less of an upset.
But the Warriors actually do have Kevin Durant, so we're not here to debate their status as the alpha. The Cavaliers are not their superior or equal. They are underdogs—insofar as a Finals-bound team that still doesn't face any real threat in the Eastern Conference can be an underdog these days.