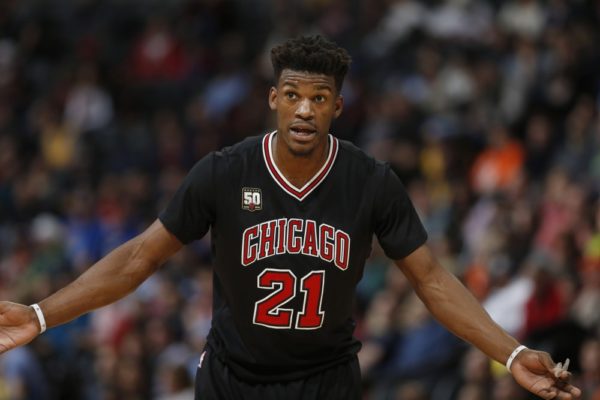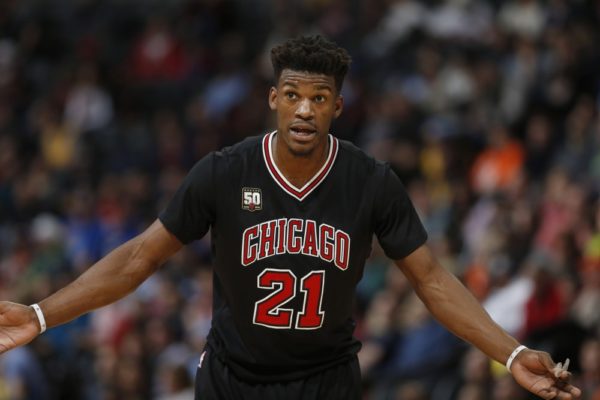 Jimmy Butler can still apparently be had from the Chicago Bulls.
From Steve Bulpett of the Boston Herald:
Sources tell us the C's are still holding the line on their offers from prior to the draft. They will make trades if teams come around to their price.

Jimmy Butler and Jahlil Okafor are said to be still available, but getting them now won't be as easy as on draft night when Chicago and Philadelphia, respectively, both coveted the No.?3 overall pick so they could take Providence's Kris Dunn.
None of us should be surprised about Jahlil Okafor still being on the chopping block. Nerlens Noel is likely still available, too. The Philadelphia 76ers' frontcourt logjam is that real.
But Butler's continued availability is kind of weird.
Yes, the Bulls traded Derrick Rose. But they also just signed Rajon Rondo, who is probably an upgrade over Rose. It would seem, then, that Chicago is committed to winning next season. Why else would they invest in a win-now point guard like Rondo?
If they are going to move Butler, they'll need a monster package in return, now more so than ever. And it's unclear if any team, including the Boston Celtics, would be willing to meet Chicago's asking price.
This situation is more likely to gain traction as the 2016-17 season progresses. If the Bulls are struggling heading into the trade deadline, or if it becomes clear in any way that the core doesn't provide Chicago with a semblance of a direction, it becomes easy to justify moving Butler as you look to start a full-tilt rebuild.