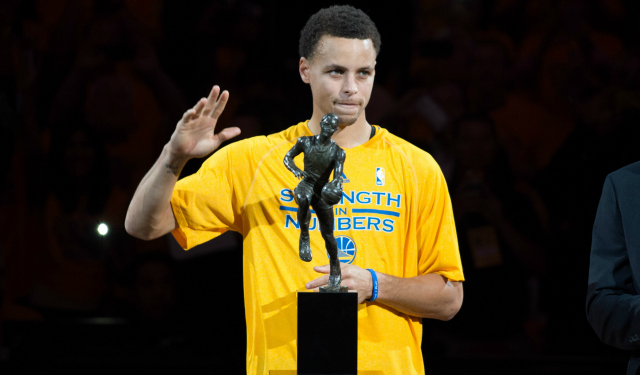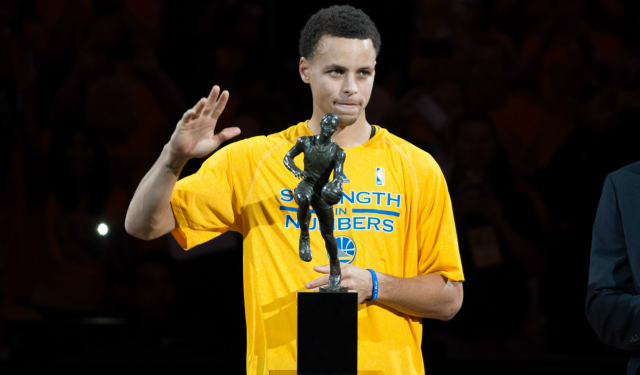 It feels like this has been an absolute certainty since Christmas, as Steph Curry was clearly the best player in the world this season while playing for the best team the NBA has seen in decades.
It was made official Monday morning, Steph Curry was named the NBA's Most Valuable Player for the 2nd consecutive season.
BREAKING: Steph Curry will be named NBA MVP this week for a second straight season. (via @ESPNSteinLine) https://t.co/bRfItehfyT

— SportsCenter (@SportsCenter) May 9, 2016
Curry has changed the game of basketball the past few seasons as he has dominated the NBA in a way that we have never seen with his incredible efficiency, his long-range jump shots and his propensity to knock down threes.
He averaged 30.1 points, 6.7 assists and 5.4 rebounds in 34 minutes per game this season and shot an incredible 50-45-91 from the field, three-point line and free throw line.
Curry also became the first NBA player to make 400 three-pointers in one season, crushing his own previous record of 286 three-pointers in a season by 116!
His Player Efficiency Rating of 31.4 is the 8th highest PER rating in NBA history for a season for any player, only behind the best seasons of Wilt Chamberlain, Michael Jordan and LeBron James.
Curry has without question been the best player in the world and quite possibly the most improved after winning the NBA MVP award for the 2014-15 season which is mind-boggling in and of itself.
He becomes the 3rd point guard in NBA history along with Magic Johnson and Steve Nash to win multiple MVP awards.
Here is a cool info-graphic breaking down the historical relevance of Curry's special season:

His 2015-16 season was one of the most memorable and entertaining in NBA history and as basketball fans we can only hope he returns to the court soon in the postseason so we can see him attempt to win back-to-back NBA titles to match his now two consecutive MVP awards.