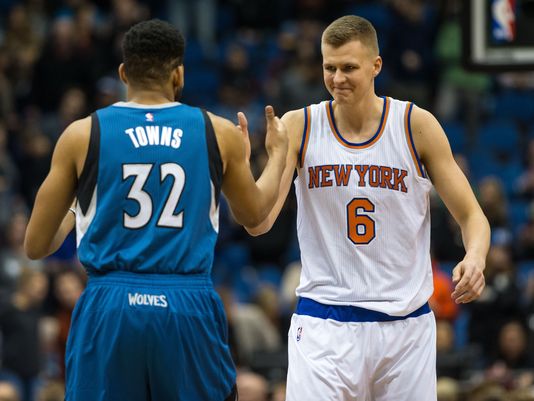 Now that all of the yearly awards have been announced it is time for the NBA to release the voting results for the All-NBA teams for the 2015-16 season including the three All-NBA team, All-Rookie team and All-Defensive team.
The first of which was released Thursday as the NBA named the top five newcomers in the 2015-16 season.
The NBA All Rookie 1st team! https://t.co/Uiw2Lv9BK6 pic.twitter.com/o3zyK9umOf

— LegionNBA (@MySportsLegion) May 19, 2016
It was pretty clear that these were the five best rookies in the NBA this season as Towns had one of the better rookie seasons in recent memory and Porzingis, Okafor and Booker all averaged about 14 points or more per game, (Okafor averaged 17) and were top three contributors for their teams.
Nikola Jokic was the most pleasant surprise as a rookie in the NBA, averaging 10-7-2 and shooting 51% from the field in only 22 minutes per game for the Nuggets after being drafted 41st overall.
The 2nd team included Myles Turner, Justise Winslow, DeAngelo Russell, Emmanuel Mudiay and Willie Cauley Stein. Turner, Russell and Winslow really came on later in the season and all showed flashes of being impact players in the future.
The 2015 rookie class looks like a strong one as Towns, Porzingis, Booker, Russell and Okafor could be stars and Turner, Winslow, Jokic, Mudiay, Cauley-Stein and Johnson who didn't make either team could be really good NBA players.
It will be fun to see how this class develops over the next few years.