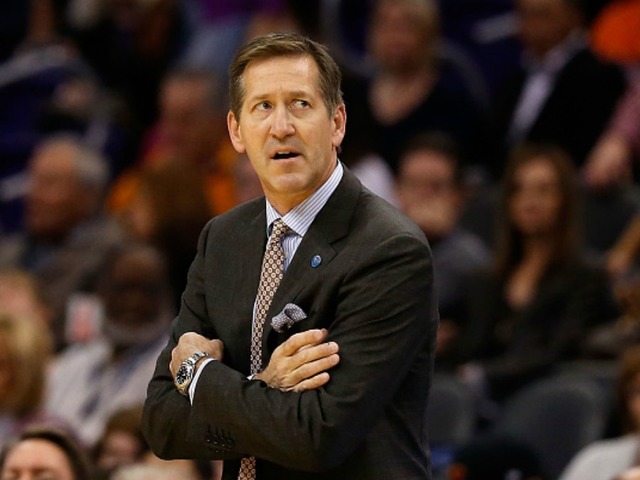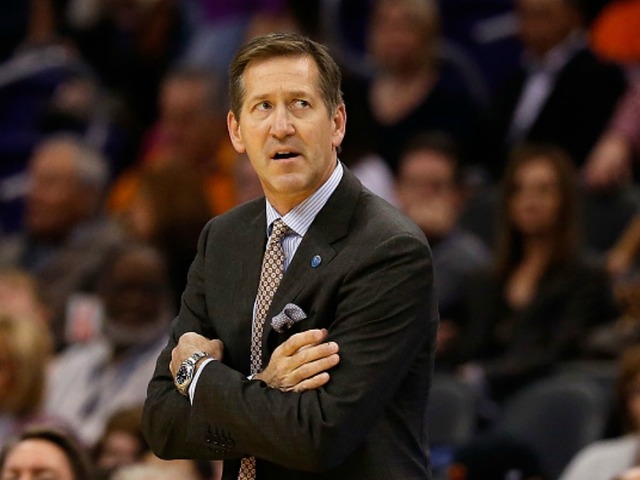 News came down Wednesday evening that the New York Knicks and President of Basketball Operations Phil Jackson made the decision to hire Jeff Hornacek as their head coach.
Breaking: Knicks will hire Jeff Hornacek as head coach, per NBA source.

— Howard Beck (@HowardBeck) May 18, 2016
The news comes as a bit of a surprise for Knicks fans and many who were covering the situation as many assumed Phil Jackson would take the interim title off of Kurt Rambis and give him the job or hire one of "his guys" like Brian Shaw.
Hornacek was able to get a meeting with Jackson earlier in the week according to ESPN Reporter Marc Stein, although many, including Stein himself saw the meeting as a courtesy and a smokescreen to appease Carmelo Anthony.
Jackson apparently was very fond of legendary Utah Jazz coach Jerry Sloan, whom he coached against in the NBA Finals in 1997 and 1998. He had always admired Hornacek from a far as a guy who formed a great back court with John Stockton for years under Sloan and was a part of the Sloan coaching tree.
Hornacek was 101-112 in 3 seasons coaching the Suns and struggled after his breakout rookie season in which he finished second in NBA Coach of the Year voting after leading the Suns to a surprising 48-34 season.
He lost control of his players and seemed to lack hard discipline the last season and a half under the helm of the Suns organization. Chemistry started to dissolve, not all of which which Hornacek's fault though, as some questionable front office decisions contributed to many of the struggles.
By all indications it would seem Hornacek wouldn't be the coach to hire to run Phil Jackson's precious Triangle Offense and this could mean Phil is abandoning the idea at least partially moving forward, as Hornacek employed a fast-paced spread offense in Phoenix that is much different than the triangle.
We'll see if Hornacek can be the first head coach in the Big Apple to have real success since Jeff Van Gundy.