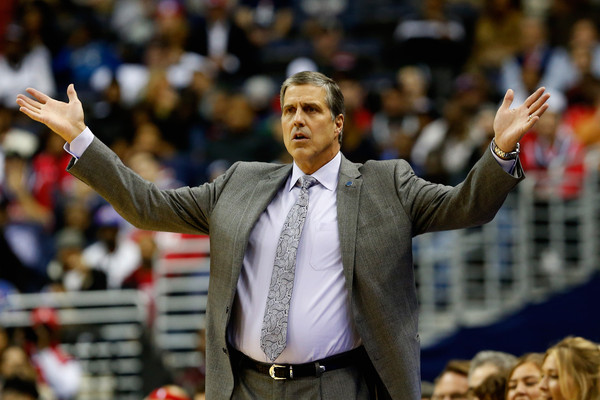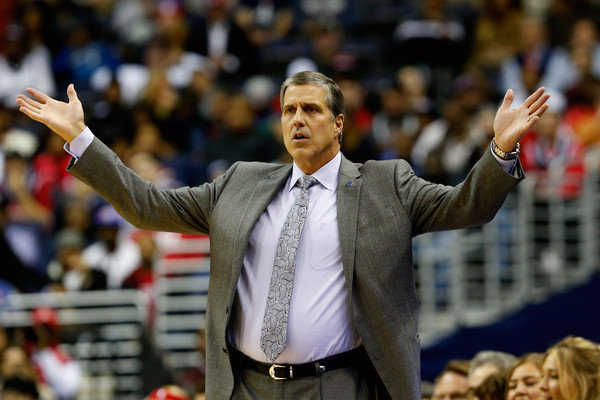 Heads will roll once the Washington Wizards officially wrap up a disastrous 2015-16 season.
And it looks like head coach Randy Wittman will be the first form of collateral damage.
Brian Windhorst of ESPN.com made an appearance on ESPN 980's The Tony Kornheiser Show (h/t CBS Sports' James Herbert), during which he painted Wittman's exit as a formality:
"I mean, look, Randy's probably 99 percent certain he's going to be fired on Thursday morning," Windhorst said. "There were people who legitimately made the case that the Wizards would have finished with the No. 2 record in the East this year and that they had all of the weapons required to go to the Eastern finals and make a run. Granted, they had so many injuries — for a while, I think three-quarters of the way through the season they had the most games missed — but their complete collapse defensively and their inability to execute despite really having a lot of weapons at their disposal was just embarrassing. A lost season, not only because of the [Kevin] Durant thing."
The Wizards, and by extension Randy Wittman, have most definitely underachieved this year. They were supposed to jostle for top-two positioning in the Eastern Conference after being what many thought was a fully healthy John Wall away from making the Eastern Conference Finals last season.
But they've instead missed the playoffs entirely. And while Wittman did experiment with playing smaller and faster, the team didn't make even an iota of progress. Their defense regressed out of the top 10 of points allowed per 100 possessions, according to Basketball-Reference, and their offense was once again below average.
It doesn't help Randy Wittman that the Wizards remained basically idle over the last few years as they prepared for Kevin Durant's free agency. But that's life as an NBA head coach. The Wizards need to strike it big in free agency if they're to make a jump with this roster, and it may be easier to sell prospective targets on a different coach—someone with a bigger name or, in the case of Durant, someone they allow said prospective target to approve.