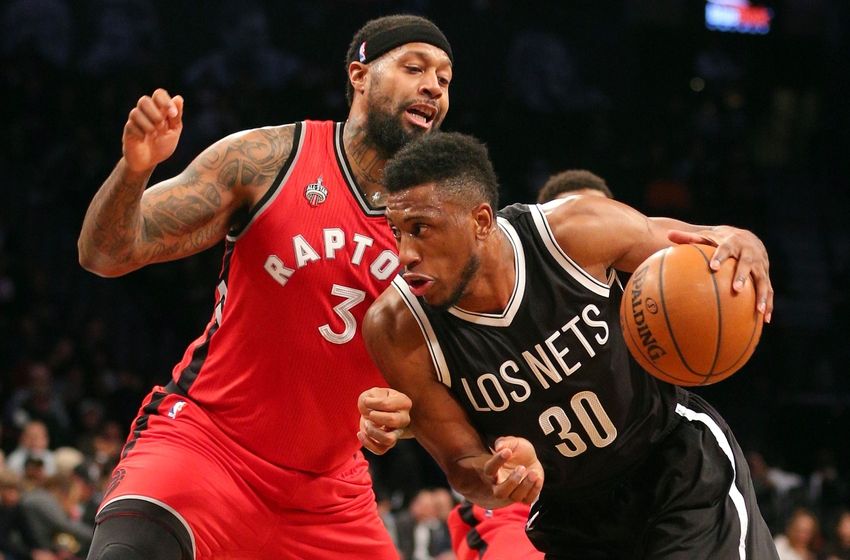 The Toronto Raptors will not let the NBA's Feb. 18 trade deadline pass without a fight.
An aggressive fight.
According to ESPN.com's Marc Stein and Brian Windhorst, the Raptors are still actively seeking an upgrade at power forward:
The Raptors are chasing a power forward this week. Sources say Brooklyn's Thaddeus Young, New Orleans' Ryan Anderson, Denver's Kenneth Faried and the Phoenix duo of Markieff Morris and P.J. Tucker have all been pursued this month by the East's No. 2 team.
The thought of the Eastern Conference's second-best team getting even better, even deeper, is pretty scary. But very few of these names make sense.
Neither Kenneth Faried nor Thaddeus Young spaces the floor very much, which is a problem for a Raptors team that relies heavily on Kyle Lowry/DeMar DeRozan/Cory Joseph drives and Jonas Valanciunas pick-and-rolls. Young is shooting 42.9 percent between 16 feet and the three-point line, per Basketball-Reference, so there's that. But he's also owed roughly $38.7 million over the next three seasons.
Markieff Morris only becomes attractive if you can pick him up super cheap. He won't represent much of a cap hit over the next three seasons, but his shooting percentages are in the toilet, and at this point, he's a patented wild card.
Ryan Anderson would be a solid fit, defensive warts aside. But he will become a free agent after this season and cost a pretty penny to return. Unless the Raptors are married to the idea of re-signing him or content with unloading assets for a partial-season rental, he's a problematic acquisition as well.