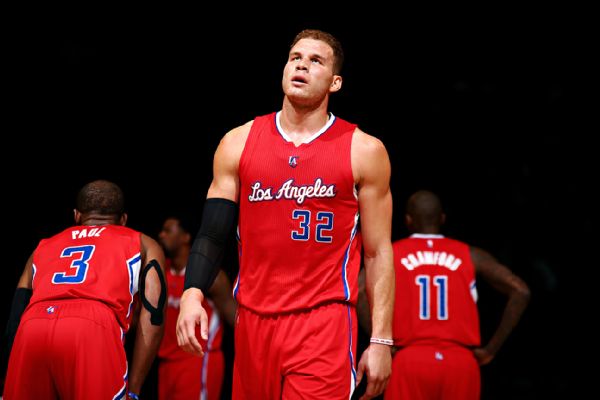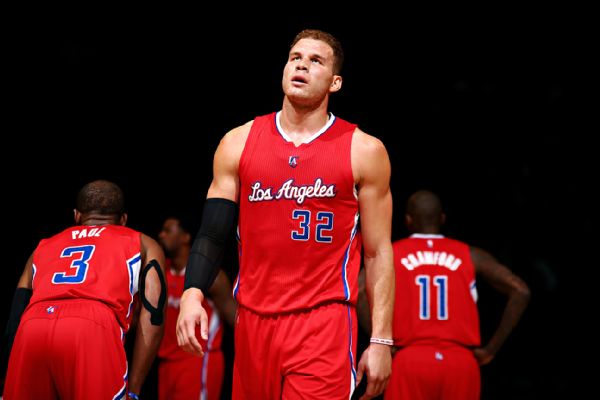 It's almost over.
The league's investigation into how the Los Angeles Clippers' Blake Griffin fractured his hand, which reportedly happened during an altercation with the team's assistant equipment manager/Griffin's friend, is nearing a conclusion. That's what NBA commissioner Adam Silver told USA Today's Sam Amick on the A to Z podcast:
The NBA's investigation into the Blake Griffin incident at a Toronto restaurant on Jan. 23 will conclude soon and will likely result in discipline for the Los Angeles Clippers forward, league commissioner Adam Silver told USA TODAY Sports on Wednesday.

In an NBA A to Z podcast interview that will air later this week, Silver discussed the fight between Griffin and the Clippers' longtime assistant equipment manager, Matias Testi, that resulted in a broken right hand for the five-time All-Star. Griffin, who is expected to miss four to six weeks because of the hand injury, was on the verge of returning from a quadriceps tear that has had him out since Dec. 26.

"The only update right now is we're continuing to investigate," Silver told USA TODAY Sports by phone from his New York office. "There (are) a lot of people that we want to talk to, and ultimately ensure that we have as complete an understanding as possible as to exactly what happened.
Is anybody else anxious to find out "exactly what happened," or is that just me? All we know from various reports is Griffin punched Matias Testi twice, once inside the restaurant/bar and once outside it. Not even Griffin's apology shed light on the incident in question:
— Blake Griffin (@blakegriffin32) January 27, 2016
Details will eventually trickle out. They always do. We just don't when that will be, or more importantly, what they will be—though, Jason Concepcion, formerly of Grantland, offered some top-notch speculation:
I can't wait to read the fucking blake fight report.

—
22:43 breadsticks are served
22:45 hrs MT states that BG is "acting like a bitch"

— ?netw3rk (@netw3rk) February 4, 2016
22:47 DJ repeatedly urges both parties to "fucking chill what the fuck"
22:48 BG attempts sack tap
22:50 MT throws straw wrapper at BG

— ?netw3rk (@netw3rk) February 4, 2016
Here's to the NBA finally finishing it's investigation and the proper context being provided.
Also, here's to finding out whether Griffin will be punished for his conduct. The Clippers don't seem like they're going to suspend him beyond the time he spends on the shelf rehabilitating his broken hand, so it's up to the league to take any additional action.