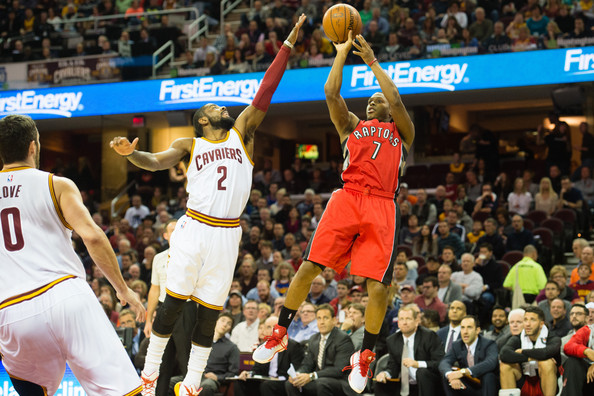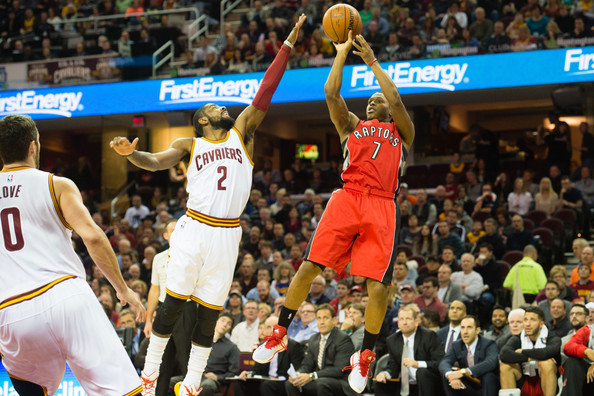 It took an 11th hour voting surge, but Kyle Lowry finally did it.
He edged out Kyrie Irving for a starter's spot on the Eastern Conference's All-Star roster.
And Irving is totally cool with that.
From Chris Fedor of Cleveland.com:
He deserves it, man," Irving said of Kyle Lowry. "It was going to be either way — whether I made it or not — it was going to be the same reaction from me. Just, either it would be good to be there in Toronto (or) like I said, he deserves it."

One week ago, Irving was leading Lowry in fan voting by about 32,000 votes. But in a replay of last season when Lowry overtook Miami's Dwyane Wade before voting closed, the Raptors' talented point guard made up the gap, finishing with nearly 66,000 more votes than Irving.
Irving isn't yet 15 games into his return from a fractured left kneecap, and while he's been playing like an All-Star most of the time, Lowry has been doing it all season. The Toronto Raptors are the second-best team in the Eastern Conference, and they're hosting the NBA's 2016 All-Star festivities. His starter's spot is most definitely deserved.
As for Irving, he can expect his streak of three consecutive All-Star appearances to end.
There is no way he earns the coaches vote—not because he isn't good enough, but because he hasn't played nearly enough.