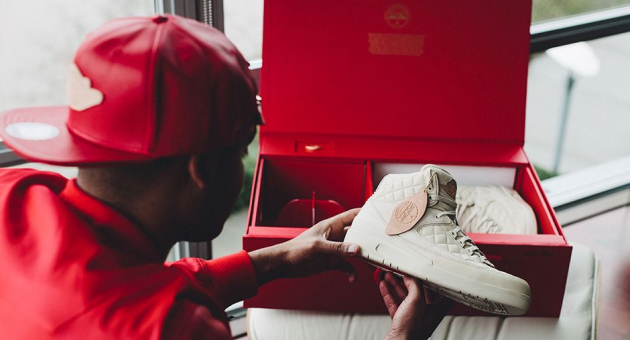 The impact of entertainment is often overlooked, but we are quickly reminded of the magnatude when products release. Don C, a stylist from Chicago and associate of Kanye West used his platform to launch Just Don; a high-end sportswear brand most known for selling NBA hats with the brim constructed exotic materials.
This collaboration story makes sense because during the 1986-87 NBA season when the Air Jordan II first released, the panels were said to be crafted in Italy. The luxury take on the cap, a sportswear staple, that Don C and the Just Don brand bring feels like an authentic pairing. Doubly so given the history DC2 & Kanye have with the Jumpman brand.
Last year around this time is when Don C first collaborated with Jordan Brand on a pair of blue Jordan IIs with the same Chanel bag design inspiration.
The 'Beach' Just Don x Air Jordan II releases on Satuday, January 30th for $350 in very limited quanities on the Nike webstore at 10 AM EST.