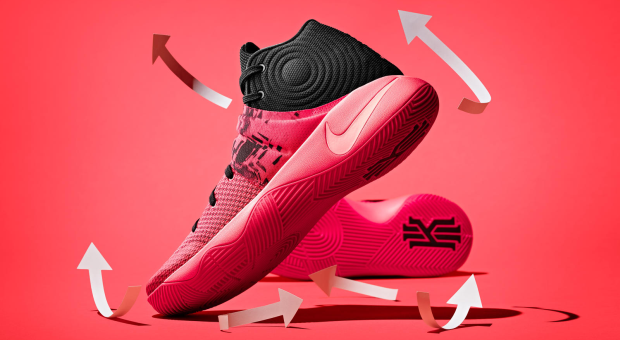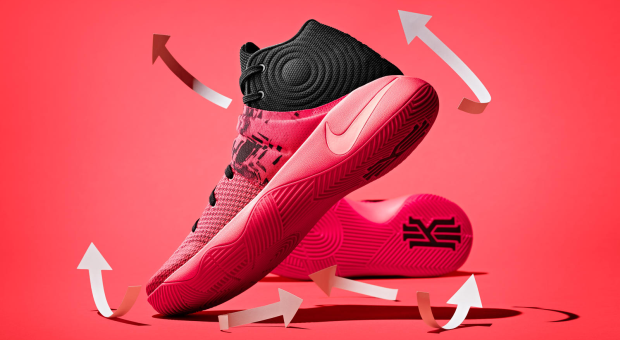 With his team, the Cleveland Cavaliers falling slightly short of the NBA's most prestigious team award last season while out with injury, Kyrie Irving is back and Nike has equipped him with a new signature sneaker; the Kyrie 2.
For Kyrie Irving's second signature basketball shoe with Nike, the Kyrie 2 was built around the theme of movement. Continuing to build of the high level of traction seen on the Kyrie 1, Irving's second Nike sneaker still has the herringbone grip pattern extend up from the bottom to wrap the toe in key movement spots. Most notably added is a very KD 4-like strap that Nike Basketball sneaker designer Leo Chang had this to say about it:
…the strap is designed to suck your heel back into the shoe and keeps it secure, whether you're accelerating or decelerating…
On the News.Nike site, there is a whole breakdown (along with great sketch-like animated gifs) with John Brenkus from ESPN's Sport Science that details the Kyrie 2 features that Nike wants you most familiar with. Instead of paraphrasing that info here, I'll leave that link active above for those interested.
Also available for customization on NikeiD, the Nike Kyrie 2 'Effect' is available NOW for $120 on the Nike webstore.