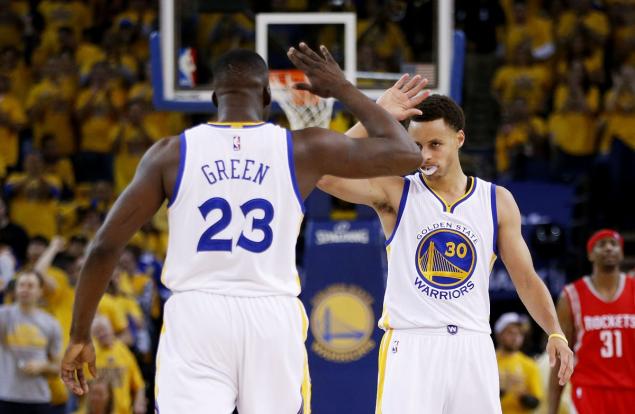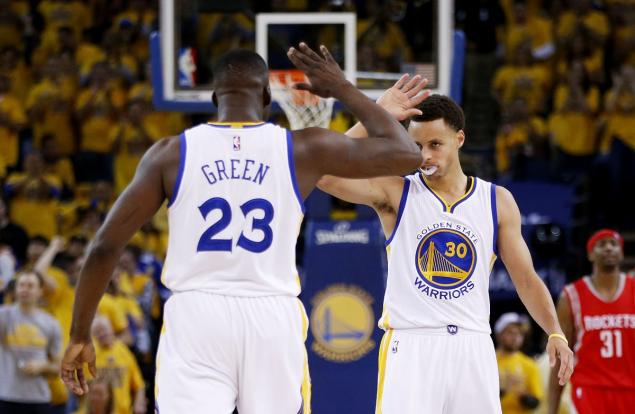 "Back to back like I'm Jordan, 96-97" – Drake's lyrics embody the positive vibe around the Warriors camp at the moment. It goes without saying that these Warriors are good. They're damn good. In a conversation with a mate of mine recently, I did say that it's not a big call anymore to predict a back-to-back, but instead it's now a big call to predict a three-peat.
I'm not going to make the call that Bleacher Report's Grant Hughes made recently and say that they're the best team of all time, but they can't be far off. As Draymond Green put it, "How many more statements do we need to make?"
But like Shakira's hips, the numbers don't lie. Last season, they put up the eighth-highest average margin of victory in NBA history, with the fourth-highest single-season win total ever. They were the first team since Dr J's 1980-81 76ers to lead the league in field goal percentage on both sides of the ball.
And this year, they're seemingly, somehow, even better. The Dubs' 50 point rout of the Memphis Grizzlies on November 2nd was nigh-on incredible. The Grizzlies are no pushover; not long ago they were considered a genuine championship contender. The Dubs have averaged a margin of victory of 25 points in the opening four games, and against four playoff teams from last season.
And Steph Curry's quite obviously a part of that. There's no need to go on and on about his incredible qualities, whether it be shooting the ball, making defenders look silly with his handle or making the game an absolute joy to watch with unbelievable vision and passing.  His numbers say it all: he's the best scorer the game's seen since Michael Jordan. I have no hesitation in saying that – he's been a member of the 50-40-90 club three times, he put up 37 points a game last season, which is genuinely ridiculous. He's redefined the concept of lights out shooting for the next generation, and he's having an awful lot of fun while doing it. Without him, the Warriors would've been 15.7 wins worse last season, which is a testament to how impactful he is on such a deep team.
I am simply beyond understanding the Golden State haters. Doc Rivers said they had luck on their side in last year's playoffs, and effectively used to it put an asterisk next to their title run. I'm sorry, Doc, but EVERY team that runs to a title has luck on their side. Your 2008 Celtics had luck on their side that they stayed healthy, that the stars aligned for them on a regular basis. That's the result of having talent and hard work, like it has with Golden State. These are basic concepts; they shouldn't be used to cut down Golden State's championship last year. Golden State went against a healthy, Davis-led Pelicans in the first round, a rough, tough Memphis in the second, and the perennial contenders in Houston in the third, and at no point faced an elimination game.
Golden State are the real deal. They're going back to back, provided they stay healthy. Not only are they going to add another title, but I'm calling it now – they're not going to lose more than 3 games in the playoffs when they do it. They've perfected the pace-and-space offense, they've perfected small-ball, and they've done it a season before the rest of the NBA. We're watching history in the making, folks. We'll be telling our grandchildren about a young man named Steph Curry, and the wonderful, wonderful things that he did with a basketball.