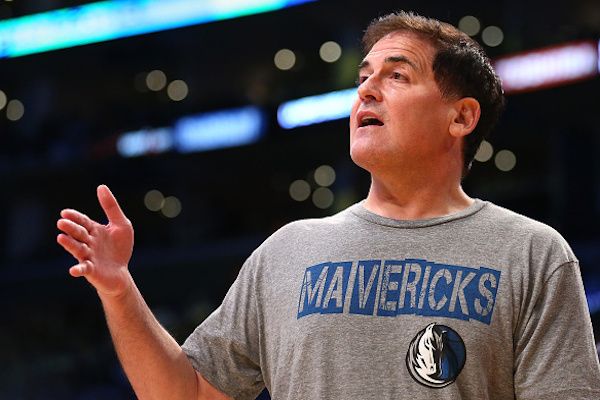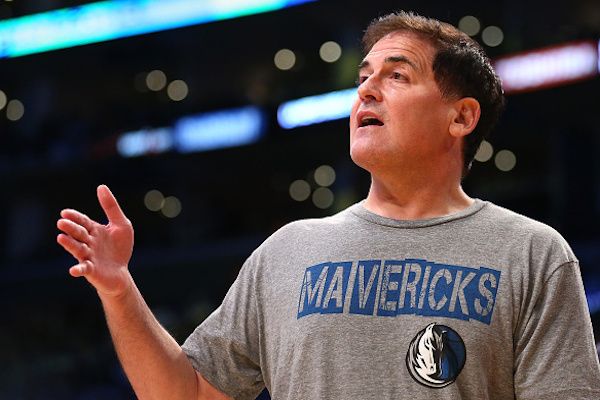 Dallas Mavericks owner Mark Cuban won't be befriending the members of the Los Angles Clippers anytime soon.
Or ever.
The fates of the Clippers and Mavs intertwined over the offseason, when the latter tried, and for a second succeeded in, poaching DeAndre Jordan in free agency. But then Jordan started to waver on his decision to sign in Dallas, the Clippers rushed to his side, Mark Cuban was basically given the silent treatment, the Internet broke and the Mavericks lost their $80 million big man before they even really had him.
That was almost four months ago, though. Surely everyone, including Cuban, is over it by now.
Related: He isn't.
Here's what Mark Cuban had to say prior to the Mavericks' 104-88 loss at the hands of the Clippers on Thursday night, per Yahoo Sports' Marc J. Spears:
Also from Cuban on LAC: "You can change the owner, you can change the players but the Clippers are who they've been for the past 30 years."

— Marc J. Spears (@SpearsNBAYahoo) October 30, 2015
Come on, Mark. Tell us how you really feel.
Oh, what's that, you have more thoughtz and feelz?
Per Dan Woike of the Orange County Register:
"I don't give a shit about the Clippers." – Mark Cuban

— Dan Woike (@DanWoikeSports) October 30, 2015
Anyone hoping for a response from the Clippers' side would not be disappointed.
Head coach Doc Rivers threw some snark Mark Cuban's way, per Fox Sports' Jovan Buha:
Doc Rivers on Mark Cuban's comments: "That's so hurtful. I don't know what to do. (Laughs) We are the Clippers. That's all I'll say."

— Jovan Buha (@jovanbuha) October 30, 2015
It was Chris Paul, though, who provided us with the [insert goat emoji] of responses:
No comment from Chris Paul on Cuban's comments. "He has my number. He used to call me all the time when he wanted me to come to Dallas."

— Arash Markazi (@ArashMarkazi) October 30, 2015
Somewhat ironically, Paul touches on the larger issue here: Ever since the Mavericks won a championship in 2011, they slung free-agent pipe dreams as their instant rebuilding plan. They've been able to stay relevant by living off short-term contracts and temporary trade fixes, but every summer, there they are, armed with cap space, trying to court the NBA's biggest free agents.
And failing.
Dwight Howard, Carmelo Anthony, LeBron James, Chris Bosh, Deron Williams (the first time), Paul and now Jordan have all resisted the Mavericks' overtures over the last four years. Now, even after signing Wesley Matthews last summer, and Chandler Parsons the summer before that, they are still left to tread water as they wait in hopes of finally landing that big free-agent fish in 2016.