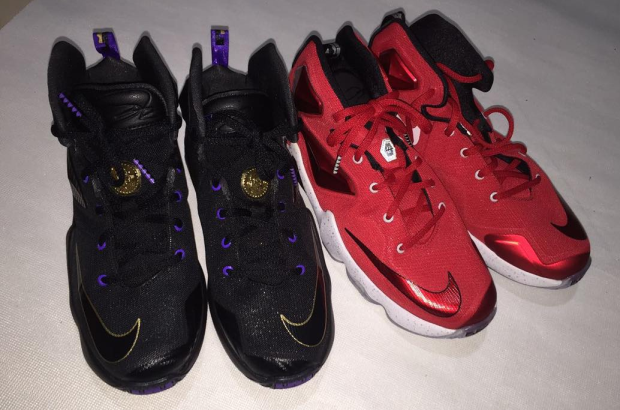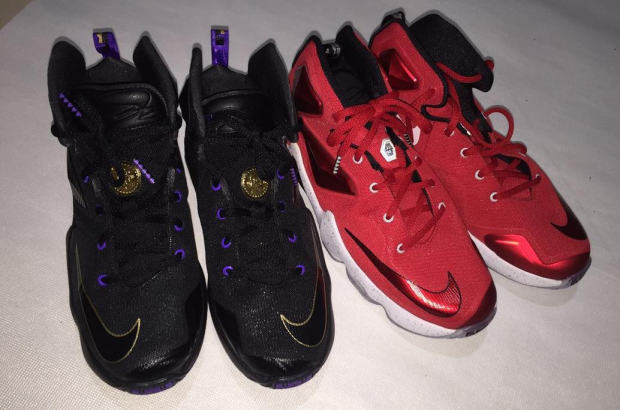 Looking to avenge last season's shortcomings, LeBron James looks ready to be ready for the upcoming NBA season with a new Nike signature shoe.
Just at a glance, the LeBron 13 is constructed from some type of textile upper and has a shape similar to the LeBron 9. From a picture of the bottom floating around online, this is the second sneaker in the LeBron James signature series to haze hexagonal Zoom Air capsules. A carbon fiber shank also looks to be featured on the two colorways seen here.
What looks very unique is the use of Megaposite. Seen here in the ankle/heel area is a rather large piece of the Foamposite-covered material which, I assume, is used to contain the foot of LeBron James as force is applied thru movement.
No official word as to when the Nike LeBron 13 will release. My guess is that King James will start the 2015-16 NBA season wearing this; his thirteenth signature sneaker.