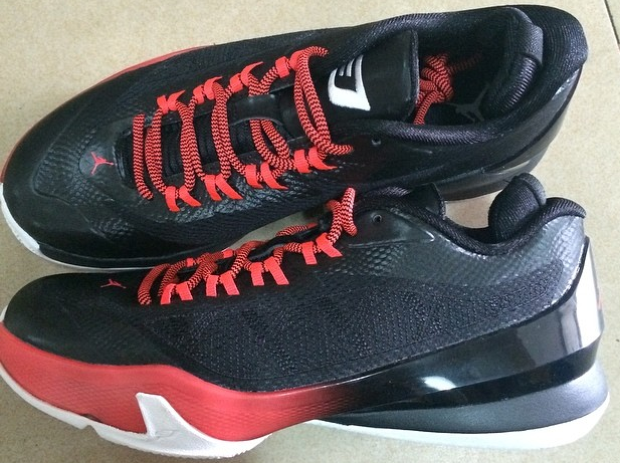 When it comes to Jordan sneakers, many sneakerheads tend to stick with the Retro versions, or the Air Jordan sneakers from the top tier line that Michael actually wore while playing (Jordan 1 – 17). This leaves a lot of signature Jordan sneakers for players like Carmelo Anthony and Chris Paul left to take a backseat for the hypebeasted numbered JS; despite being great sneakers.
That being said, take an early look at Chris Paul's next JS in his signature series: the Jordan CP3.VIII.
For the latest Chris Paul Jordan's, Dynamic Flywire cables look to be making a return from last season's CP3.VII. As for new features it looks like the Jordan CP3.VIII has a bottom-loaded Zoom Air capsule in the heel as well as these thick, rope laces.
No official word from Jordan Brand about the Jordan CP3.VIII is available yet but with Chris Paul's last two silhouettes being amazing basketball sneakers we will definitely have coverage of these here when the info is released (maybe even more before announced).