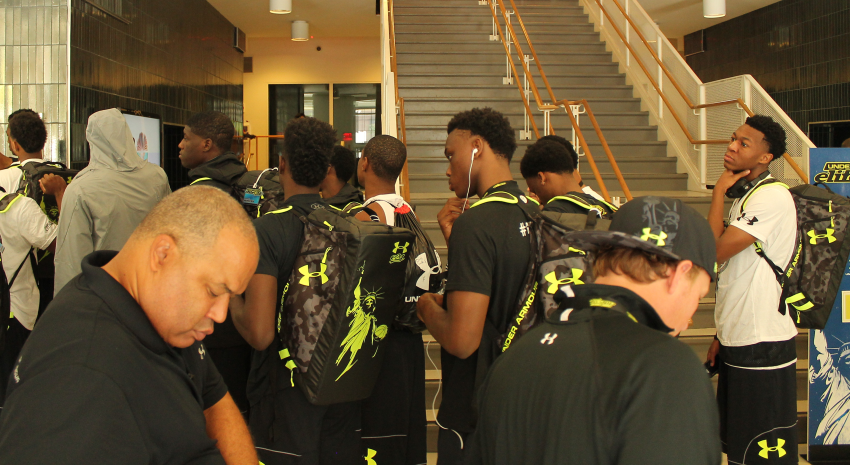 On Thursday morning the participants arrived at The Avenue Colleges gym for the first workout of this year's Elite 24 festivities.
After a light cardio workout, the participants were divided into groups to work on different skills at different stations. Then player rotation were formed to allow teams to rotate in-and-out seamlessly while scrimmaging. Not one player particularly shined all morning, although they certainly were eager to put on for the camera (Elite 24 x THD video coming). The morning ended with a photoshoot while Kemba Walker and Jay Hernandez of Pro Hoop Inc did a light workout in a Clutch Drive PE.
The morning of the 9th annual Under Armour Elite 24 game was full of rain clouds with a steady supply to spare for us on the ground however once the UA NextUp game began the clouds disappeared faster than the person at the court who really called "next" when real ballers show up to play. As if the Elite 24 participants weren't young enough, this game featured 6th and 7th graders with the ability to dunk on a regulation court during in-game scenarios. I was quickly reminded that despite their physical ability these were still kids who took full advantage of the Pier 2 accouterments which featured a swingset that was put to use throughout the day.
Once 7 PM rolled around, the 9th annual Elite 24 was underway. With gameplay provided by Bobbito Garcia and commentary by Joe Pope, the round might not have come into the game hearing about players like Thon Maker, Brandon Ingram, Stephen Zimmerman, or Chase Jeter they sure left familiar with their respective games as each of those players mentioned had a fantastic showing.
A freethrow by Jayson Tatum was the 127th point for Team Liberty and last bucket in the entire game as it began to rain with 2:09 left on the clock. Because of an air-time agreement and to greatly reduce the possibility of injury to one of the players the game was ended leaving Team Freedom (blue) a little sour since they were down by 11 and never got the chance to play out the entire clock.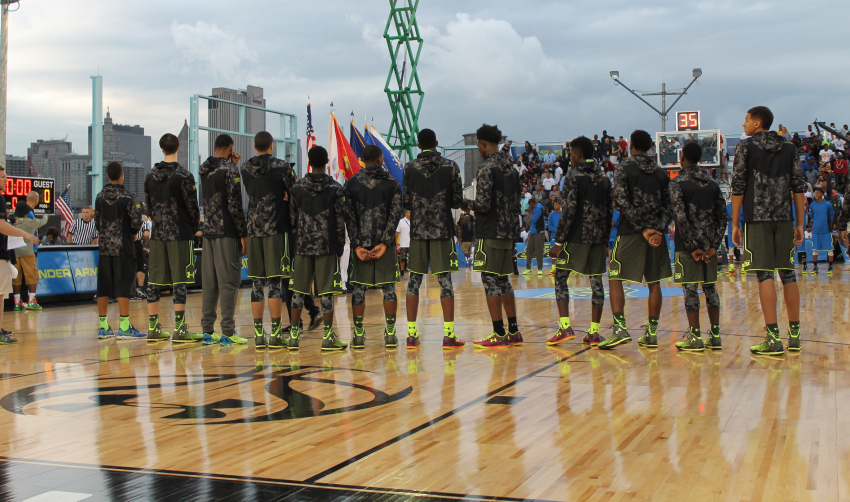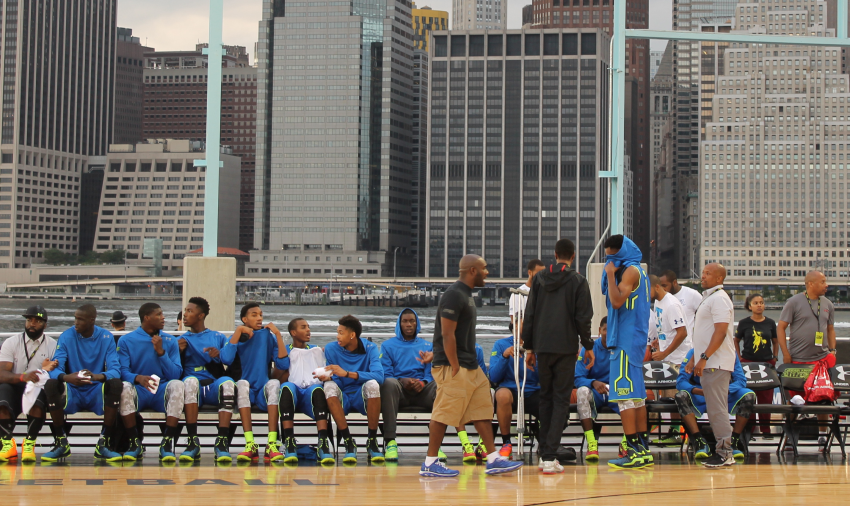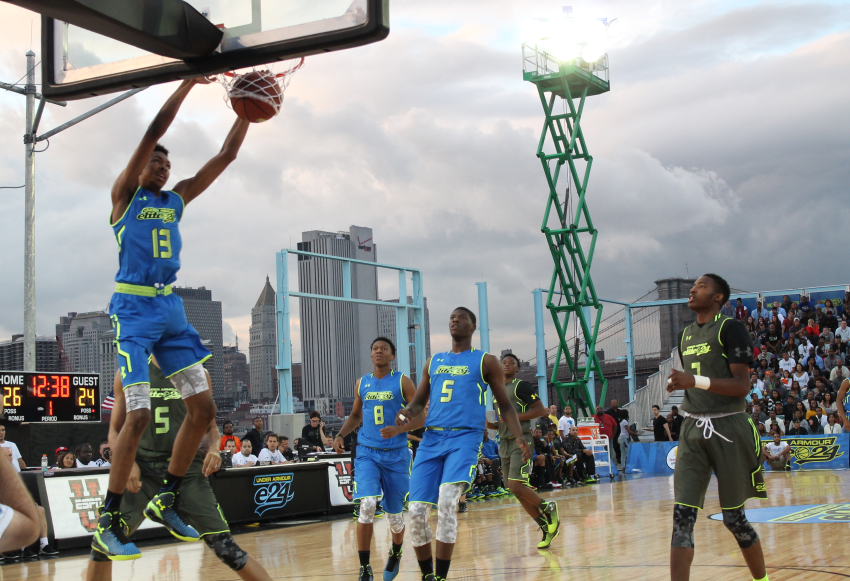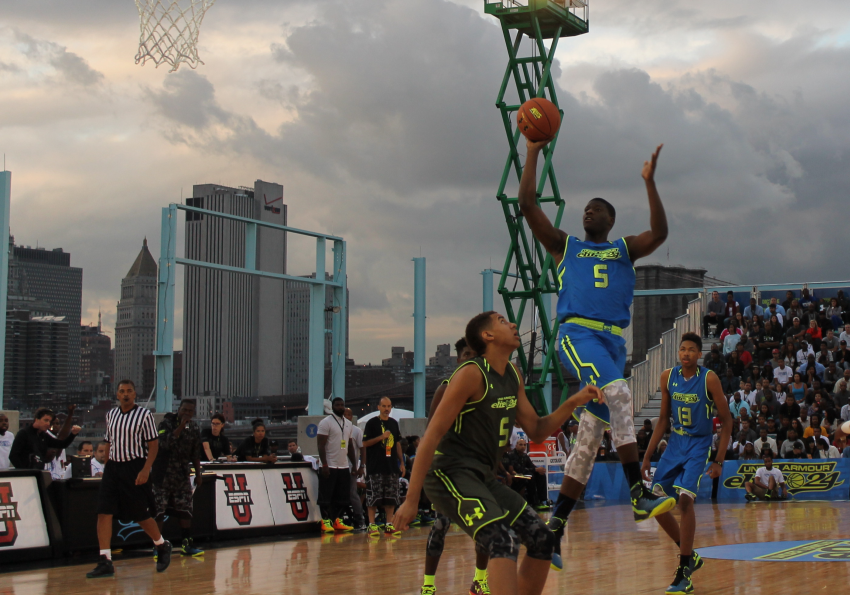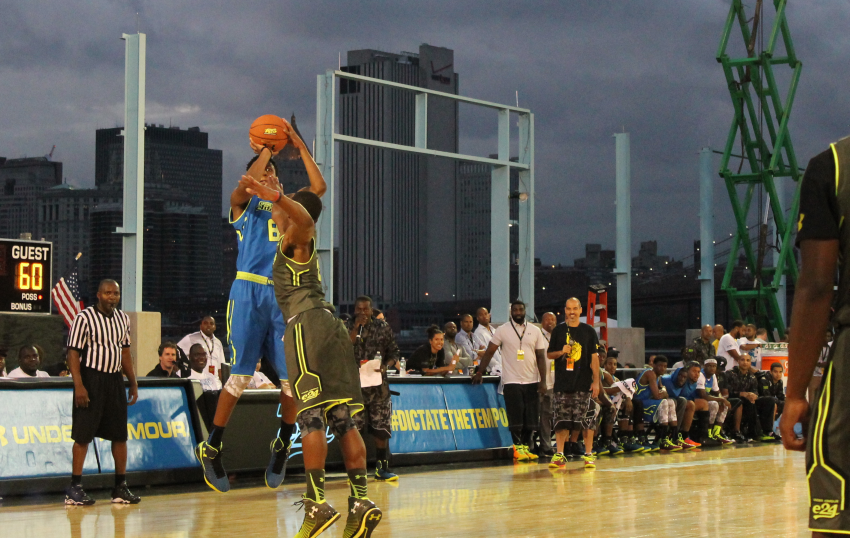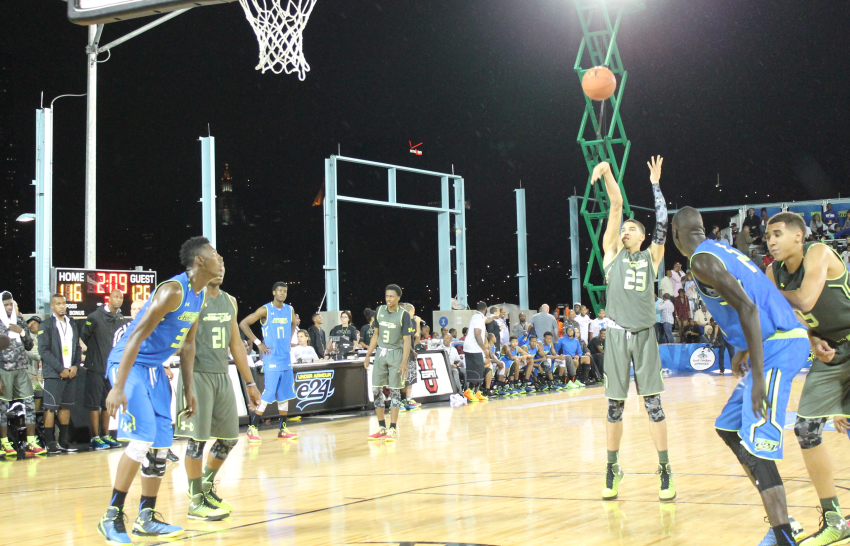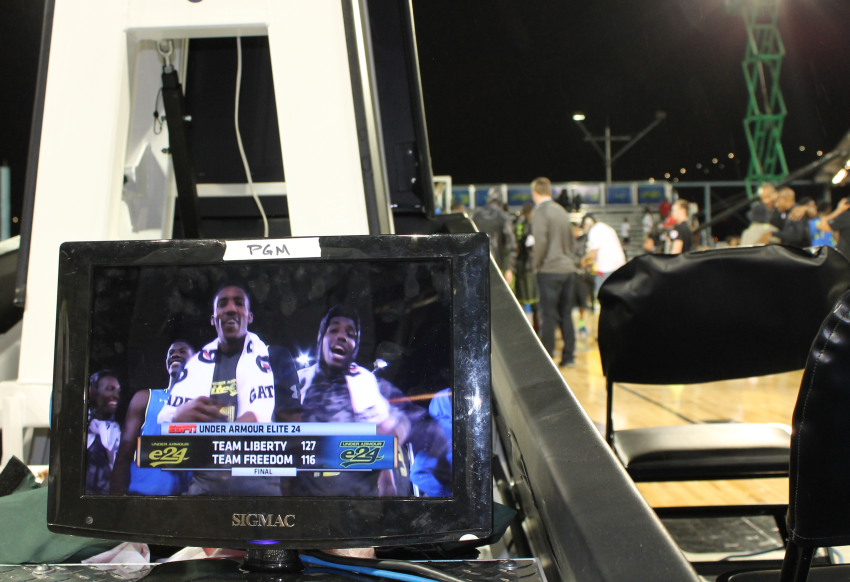 Thanks to Tai, CJ, and newly-added Nick for dapping me up whenever I approached and letting me rove around the event somewhat freely. Without knowing their names or the acknowledgement of each other's presence, this intimate look at the 2014 Under Armour Elite 24 would not have been possible. Look out for the video recap on The Hoop Doctors social channels.