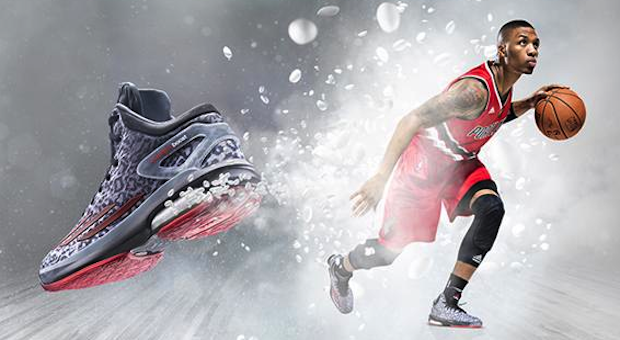 After over a year of instense wear-testing done by top NBA and NCAA basketball players, adidas officially unveils the Crazylight Boost.
Designed to be both comfortable while wearing and responsive to sudden body movements, the difference in the Boost foam provides comes from it replaces the standard EVA compound that makes up the midsole of a good amount of popular basketball sneakers right now. The adidas Crazylight Boost starts the fourth generation of sneakers in the adidas Crazylight series started in 2011.
During the press conference, Damian Lillard had this to say about the adidas Crazylight Boost:
Boost compliments my style of play unlike any other shoe…the immediate comfort you feel when you put on the Boost is amazing, and it lasts until the moment you take it off. When you're an athletic guard in the league, you're constantly coming down hard over the top of big guys or when you get fouled. With Boost, it's a lot less impact and more cushioning on my heels.
Being personally familiar with how comfortable foam cushioning in basketball sneakers and the type of ride it provides while hooping in sneakers constructed with the the compound, I am very excited to see how adidas uses their popular, new Boost foam setup in their next generation of performance sneakers.
The first colorway of the adidas Crazylight Boost releases on September 1st for $140 with the rollout of more editions dropping throughout the NBA season.