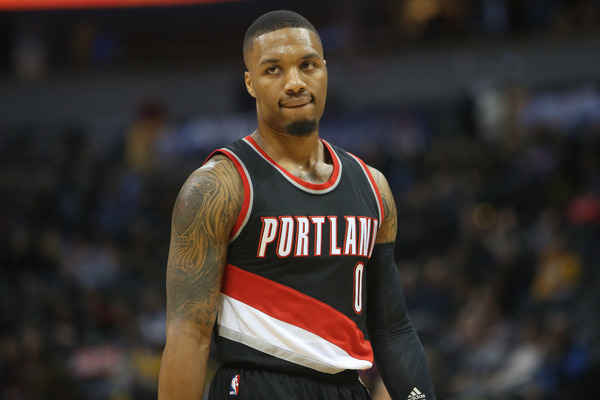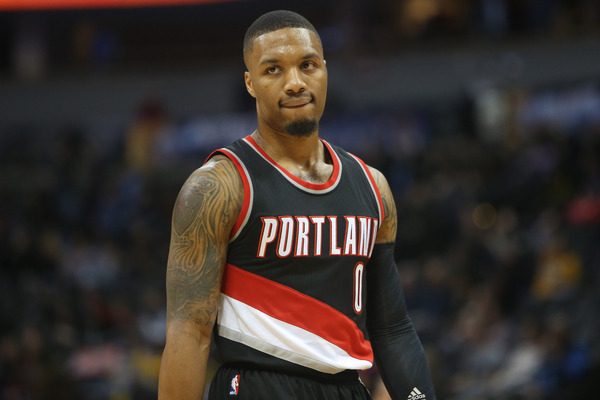 While most hoops heads wonder whether the Portland Trail Blazers will even be able to secure a playoff berth in the brutal Western Conference, Damian Lillard has set his sights on higher ground.
He wants to be this year's MVP.
From Blazers.com's Casey Holdahl:
"If I don't accomplish it, it don't change," said Lillard of striving to win MVP. "If it doesn't happen then I'm going to keep going for it. That doesn't change."

Lillard's reasons for setting MVP as his ultimate individual goal are two-fold. First and most simply, it's an incredibly difficult award to win, making it a good aspiration for a player of Lillard's caliber.

"That's hard to get," said Lillard. "I'm not speaking like 'Ah, they don't give us credit,' it's just that nobody looks to our team and says 'They're going to be one of the best teams' or they don't look to me and say 'He's going to be the MVP.' I think that's part of it."
Taking home that individual honor is going to be especially difficult. Lillard is on the verge of party-crashing the top-10-player conversation, so he has that going for him. But MVPs typically come from the most elite teams. Russell Westbrook's 2016-17 victory remains an exception—an importance one that sets the stage for others, but an anomaly all the same.
For Lillard to have a viable crack at earning the Maurice Podoloff Trophy, the Blazers would have to probably finish no lower than third in the West. And while that's a tall order, it might not even be enough. Voters could gravitate towards Anthony Davis in New Orleans, reward Stephen Curry of the presumably top-seeded Golden State Warriors, single out Giannis Antetokounmpo, roll with Kawhi Leonard in Toronto or even choose Kyrie Irving in Boston.
Basically, the pool of stars on the most elite teams is deep, and then there's the megahumans on fringe contenders, like the Pelicans and Bucks, Lillard must contend with. Setting his sights high is fine. But he might find that scrapping and clawing for a playoff berth in the West is the extent of this season's apex.