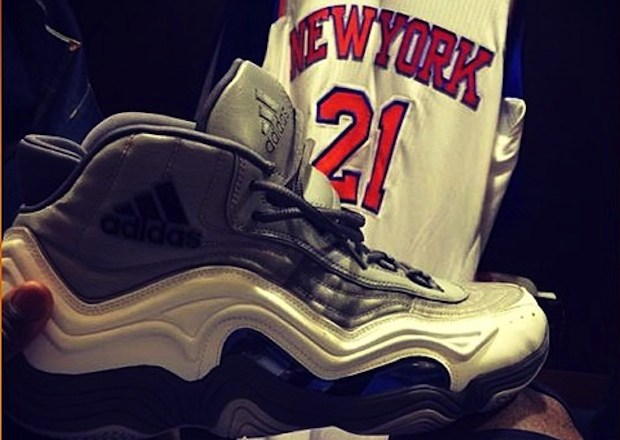 Originally debuted on the feet of Kobe Bryant in 1998 as his third signature sneaker with adidas, the adidas KB8 II looks like it will be re-releasing this year. We know this because Iman Shumpert has been wearing a grey colorway in the last few Knicks games.
The adidas KB8 II will definitely be re-branded (probably with a number giving a nod to the year these originally released) as the rest of Kobe's adidas sneakers have but that's OK. Bringing back the Kobe Bryant adidas line is welcome not only because of the current state of his career, but also the Feet You Wear outsole on a adidas EQT sneaker still performs well today.
Those paying attention to Iman Shumpert off of the court for the last week months now would have noticed that Shump would be wearing these in a few different colors around town and such; this was just the first time he laced up the adidas KB8 II in an NBA game this season.