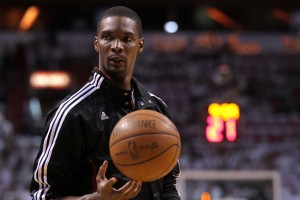 There are a bunch of big name players who are pending free agents. Most of them you realize, but Chris Bosh is also one that people have forgotten about. It will be interesting to see what happens with the Miami Heat in a year or so.
According to ESPN, the Mavericks will have plenty of cap space and will target Chris Bosh. This should get interesting.
The Dallas Mavericks will have cap space and some star power but league executives expect them to target another Heat free agent, Dallas native Bosh.