Micro sensor equipped basketball delivers real-time audible feedback to help coach professional shooting mechanics, creating a new basketball experience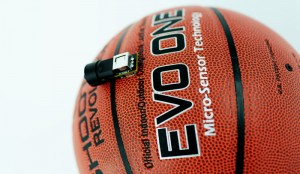 They are calling the ball 'EVO ONE' and its already getting a lot of hype in basketball training circles. The they in the equation is a company called Shooters Revolution™, creators of innovative technology-infused basketball products designed to advance player performance. The revolutionary EVO ONE is a basketball equipped with a micro sensor that utilizes audible feedback to measure and coach shooting mechanics, bridging the world of sports with cutting edge technology to create a new basketball experience.
EVO ONE's micro sensor measures the motion of the ball in flight and provides instant and audible feedback when the ball is shot correctly, without the need of any external devices – smartphones or computers, or professional coaches to interpret the data. Everything you need is in the ball itself. EVO ONE calculates balance, backspin rate and relative axis to determine if your shooting mechanics produce an ideal ball flight.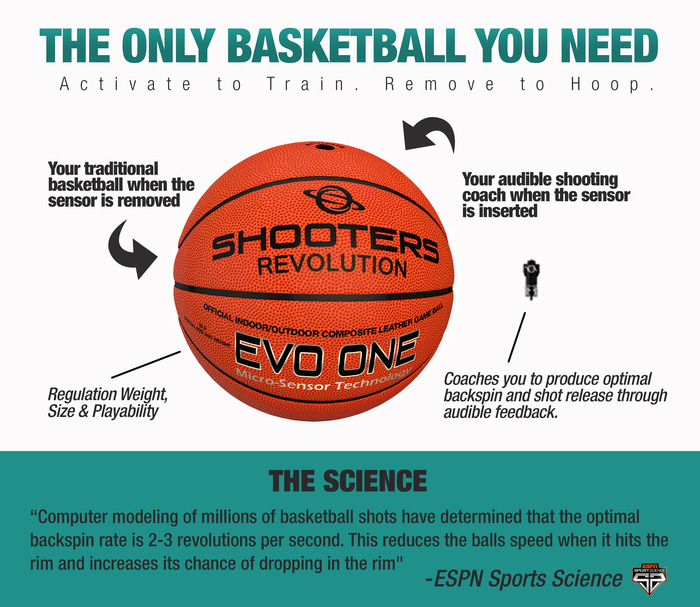 The company sent The Hoop Doctors a sample of the 'EVO ONE' and we are raving about it here amongst staff. The first thing we noticed about the ball was the high quality leather used to create it. We sort of half expected it to be one of those rubber outdoor balls that feels like you should use it for dodge-ball instead of basketball. We also were surprised to find out that you can easily remove the micro-sensor when you are done training with the ball, and simply use the ball for normal game or practice play.
However, probably one of the most positive things about the product as a training tool is the simplicity of use. Using the ball for shot training goes something like this: 1/ Remove cap over sensor, 2/ Press button to activate, 3/ Shoot the ball and listen for beep to see if you shot the ball with enough rotation.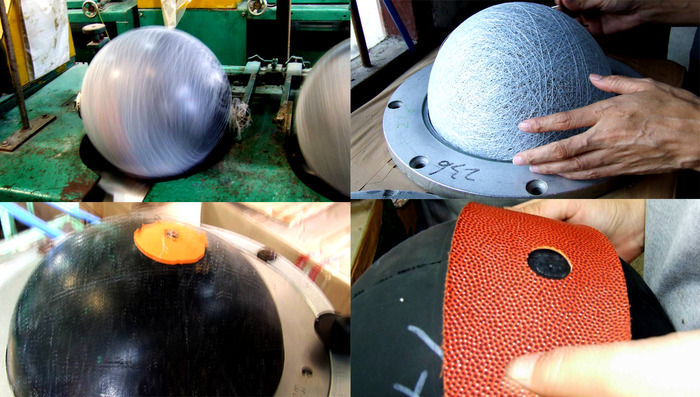 I've got pretty much nothing but good things to say about the ball from a consumer perspective. There are no gimmicks here. The ball does what it says it will do. My only two concerns were:
1/What is the ball going to cost me once it hits the retail channels? That is yet to be determined, but whether or not this takes off with the mainstream basketball fan, instead of just trainers and coaches, is likely going to be whether the price point stays relatively close to the costs of a decent leather ball.
2/ Does our high tech, cell-phone using, app for everything, facebook-loving, ADD-type population shifting consumer base really want a 'simple' high tech training tool? Just this week we hear about NBA teams starting to use GPS trackers in players jerseys to closely monitor training and fatigue. My concern for this ball is that some will want a high tech training ball that links up to an iPhone app that tells you every last detail of your shooting patterns, such as: average rotation, speed, trajectory, arc, etc. And given that repetition is everything, and trainings are demanding 100's of shots a day from various spots on the court, should volume be tracked by a training ball somehow?
Don't get me wrong though, I'm just trying to see things from both sides objectively. For me personally, I love this ball and the simplicity. I can hear my high school coach now on every shot. Instead of the beep, I hear 'snap your wrist', 'point', 'follow through'!
Here is a video and some more information about their Kickstarter project they are running where you can help fund the company to get off the ground and in return get your hands on one of the balls for a relatively low cost. Worth checking out for sure:
"Practicing with EVO ONE is like having a professional shooting coach guiding you through your workout," remarked Ryan Holmes, Co-Founder of Shooters Revolution. "Sports science has proven that shooting with optimal ball flight and backspin helps build muscle memory, and increases the chances of the basketball going into the basket. With EVO ONE, we've transformed the way people experience the game by putting the coach inside the basketball."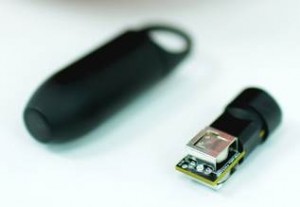 Shooters Revolution EVO ONE meets regulation weight and size standards to ensure natural gameplay. Counter balance technology helps maintain performance standards and playability when the micro sensor is in the ball. EVO ONE's micro sensor can also be easily removed, transforming the ball back into a traditional basketball.
EVO ONE is available on Kickstarter for $49 to the first 100 backers, $59 to the next 250 backers and $69 to the remaining backers. The EVO ONE Kickstarter campaign will be funded if the goal of $45,000 is met.