March 9, 2012 – Ben Berry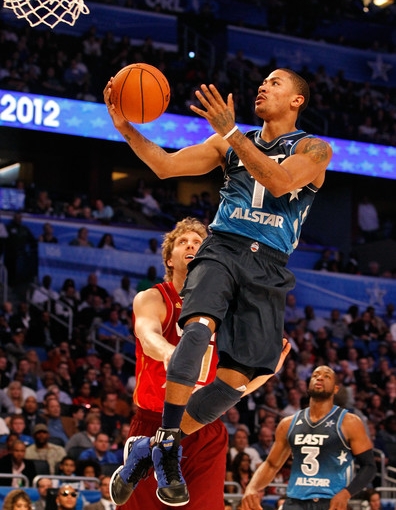 adidas Basketball takes you to the 'School of Hard Knocks'.
The first sighting of this new adiZero Rose 2.5 came via second half of the 2012 All-Star Game when Derrick Rose changed out of the 'High Energy' Rose 2.5s and laced these up. Many thought this pair would be like the 'Hardwood Heather' adiRose 2.5 and stay unreleased but that turns out to be false, these will hit stores.
First thought to be an alternate All-Star colorway since it matched with the East uniforms so well, we now know all the details about this sneaker. The full-grain tumbled leather is to represent the tough upbringing Rose had and the blue seen on the nubuck part was inspired by The Pyramid, arena to the University of Memphis where Derrick Rose spent his NCAA career at.
Derrick Rose is fresh off of re-signing with adidas making his deal the second-biggest sneaker endorsement of all time.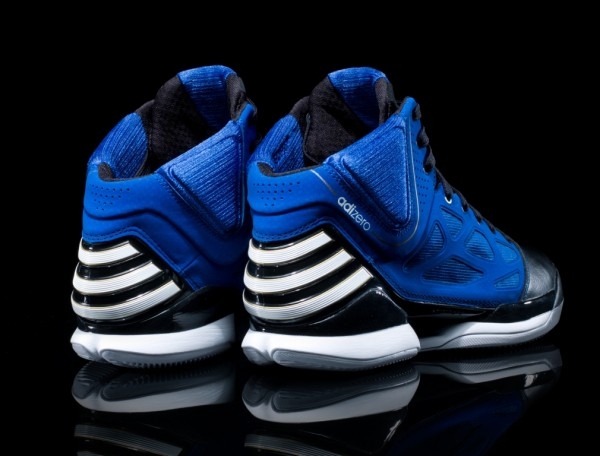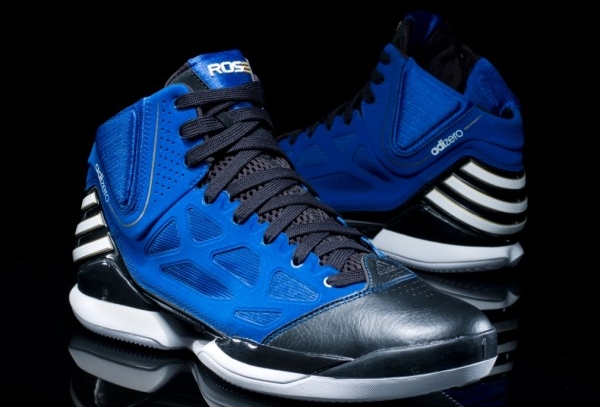 The adidas adiZero Rose 2.5 – 'School of Hard Knocks' is now available in retailers for $110.