December 14, 2011 – Ben Berry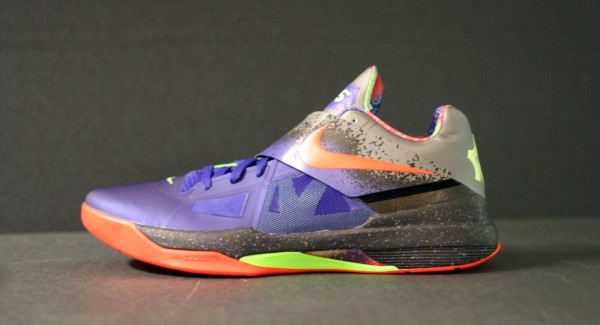 After arguably being the best basketball player of the summer, Kevin Durant has been in the spotlight since last season with his second consecutive NBA scoring title and the Oklahoma City Thunder's post-season run til now and the Nike Basketball team has decided to give a push to his fourth signature sneaker.
We now know that there will be 13 stores to carry this entire sneaker package but note that there has been rumors of a wider release without the Nerf basketball, hoop, and special packaging.
We now have confirmed that the following stores will carry the 'Nerf' Zoom KD IV:
House of Hoops: Beverly Center, Dallas North Park, Dallas Town East, Harlem, Houston Galleria, North Riverside, NYC 34th St, PG Plaza
Metro Sneakers (Hyattsville, Maryland)
Nike Store Dallas
Niketown New York & Chicago
Succezz (Chicago, Illinois)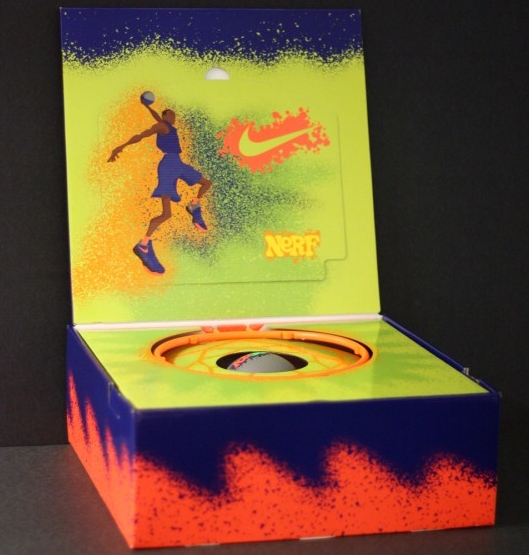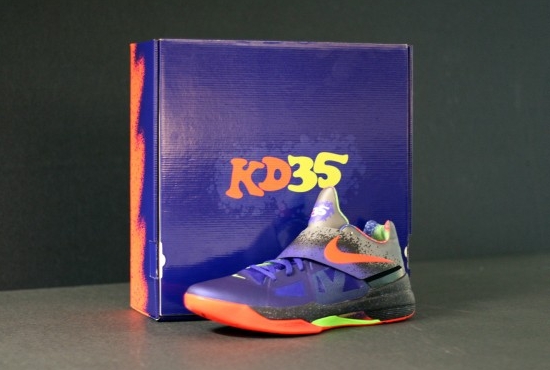 The Nike Zoom KD IV 'Nerf' will be the most sneaker from Kevin Durant's Zoom KD line retailing at $130 on December 17th at select sneaker retail locations.