September 13, 2010 – THD Rumor Patrol
I gotta admit that I love Antoine Walker, if for no other reason than the entertainment factor he brings to the game. He's either shimmy shakin', complainin', or ballin'. Let's hope for his sake he comes to the Bobcats scrimmages ballin', because word on the street is that 'Toine is broke and had to declare bankruptcy not long after he left the league for good.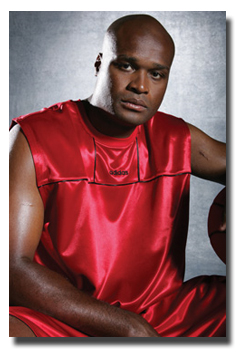 "Antoine Walker hasn't had a job in the NBA for nearly 21 months.
He doesn't have a known invite to an NBA training camp, either, with just two weeks to go before most teams are scheduled to assemble for Practice No. 1 of the new season.
But Walker does have a former college teammate and very close friend that plays for the Charlotte Bobcats, whose new owner isn't just a living legend but another longtime Walker pal.
So it certainly made some sense when word reached Stein Line HQ on Sunday night that Toine is expected to arrive in Charlotte this week to stay with Bobcats center Nazr Mohammed, his buddy and fellow Kentucky Wildcat, and join in daily pickup games at the Bobcats' facility leading up to the start of camp on Sept. 28.
Emphasis on some.
Despite Walker's Charlotte connections, one source close to the situation says that the three-time former All-Star has no assurances from the Bobcats that he'll be extended an official opportunity to stay for camp and attempt to make their team, no matter how far he goes back with Bobcats boss Michael Jordan. It is not yet known whether Walker can score that invite with a successful tryout in Charlotte, after a recent Twitter posting from John Ourand of the Sports Business Journal hinting at that possibility.
It's hard to see, frankly, how Walker could even fit with the Bobcats, given that his let-it-fly nature doesn't exactly mesh with Larry Brown's ever-conservative approach and with Charlotte already possessing so many players in Toine's tweener size range: Gerald Wallace, Stephen Jackson, Boris Diaw and Tyrus Thomas."
Read more analysis on Walker and the Bobcats via ESPN TrueHoop