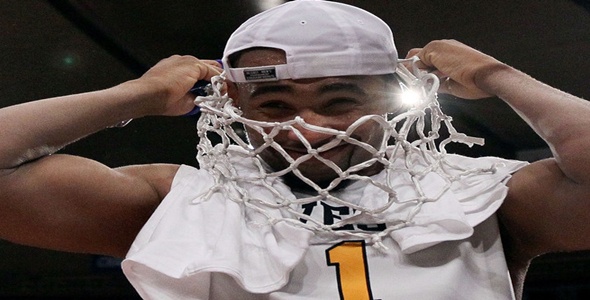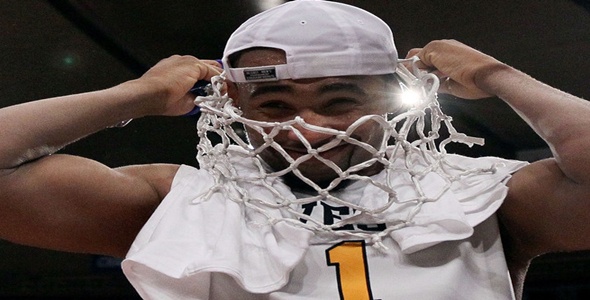 March 15, 2010 – Allen Moll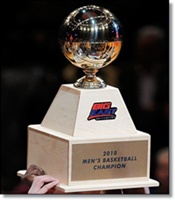 The University of West Virginia has had some very talented basketball players come through their program over the years. Ranging from the NBA logo Jerry West, to "Hot Rod" Hundley, no player has been as clutch as senior Da'Sean Butler. Similar to Kobe Bryant in the NBA, Butler has hit an amazing 6 game winning shots this season, the latest in the closing seconds of the Big East Championship Game to give West Virginia the Big East crown and possibly a #1 seed in the upcoming NCAA Tournament.
A number of other players like Ohio State's Evan Turner and Kentucky's John Wall have hit game winners this season but no one comes close to the frequency of Butler's. Da'Sean used 2 game winners in 3 Big East games to become only the 3rd player in Mountaineer history to score 2,000 points, joining West and Hundley. One would think that as a 1st Team All Big East Selection, Butler should be a 1st round NBA draft pick.
Let's take a look at all 6 of Butler's game winners:
Dec 19th vs Cleveland State
Dec 29th vs Marquette
Jan 30th vs Louisville
March 6th vs Villanova
March 11th vs Cincinnati – Big East Quarterfinals
March 13th vs Georgetown – Big East Championship Game
Allen Moll is an avid NBA and College Basketball fan who watches and studies games religiously and coaches youth basketball in his native Lehigh Valley region of Pennsylvania.  Allen is a regular columnist for thehoopdoctors.com, Bleacherreport.com, UpperDeckblog.com, and his own site, Hoops Haven.
Be sure to sign-up and follow Allen, who has been chosen to participate in the 2010 Last Fan Standing College Basketball Elimination Game.  It is a NCAA Tourney game with a twist.  64 of the nation's best sports bloggers were selected, bracket style, with each getting one of the 64 teams in the tournament.  While the writers submit unique and interesting content, fans and followers have the chance to win new laptops, a weekend getaway to the Mirage in Las Vegas during Final Four weekend, or even a trip to see the National Championship Game in Indianapolis.  All you have to do is sign-up at Lastfanstanding.com and continue to visit the site and vote up Allen's articles, starting on Wednesday, March 17th, to win prizes.  The farther he advances in the brackets, the more prizes you could win!