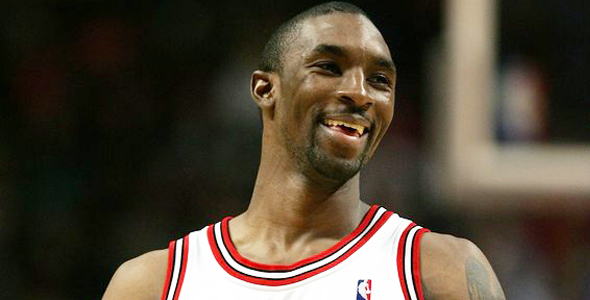 April 27, 2009 – Dr. Anklesnap
This clutch shooting battle between Ray Allen and Ben Gordon in the final moments of each game in the Chicago Bulls/Boston Celtics Round 1 Series is getting ridiculous. Let's be honest here, did anyone actually predict that this series would be the most exciting and toughest battles of all the first round match-ups? Of course not. If anything I expected the Nuggets-Hornets to be closer than it has seemed so far, or possibly the Heat-Hawks to be the tight games wire to wire.
So I text messaged one of my close friends Dhanesh after the Ben Gordon fadeaway three pointer in the first overtime to tie the game and said: "this Bulls/Celts game is unreal, huh?". He replied "I love it when they call me Ben Jordan". That one single text message from Dhanesh was so clever and witty and had soo many meanings, from Notorious BIG, to Michael Jordan, to clutch shooting, to looming Gordon free agency, I just had to use it as the title to this video recap of Ben Gordon's biggest shot of the night.
I also wanted to point out that while Kobe Bryant and Sam Cassell may have Big Balls after a clutch shot, I suppose Ben Gordon has Big….'Ahem'…..Check the :40 mark of the video for reference: