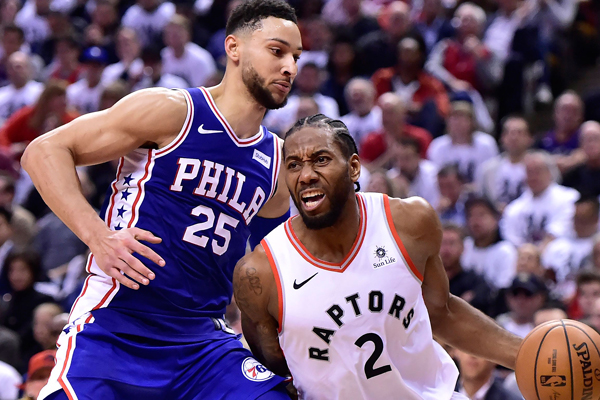 The Philadelphia 76ers won 94-89 in Toronto for the first time in their last 15 games north of the border.
After their game 1 loss, the Sixers knew they had some adjustments to make. The biggest adjustment was having Joel Embiid guard Siakam, making Siakam less forceful taking it to the paint and more indecisive.
To defend Leonard, the Sixers mostly used Ben Simmons while making sure many more bodies were sent to cover him a lot quicker than in game 1. Gasol, Kyle Lowry, and Danny Green shot 4-of-16 from deep and 9-of-31 overall. Danny Green had an opportunity to tie it up with a three with 10 seconds left, but missed, much like the rest f the game where he shot 1 for 8. Leonard still finished with 35 points on 54 percent shooting.
Jimmy Butler didn't shoot well, but he still managed to put together an effective offensive game. He led the Sixers or shared the team lead in points, rebounds, assists, and blocks. But the Sixers can't hold onto the ball. With 20 more turnovers in Game 2, the Sixers have now coughed it up on a whopping 18.8 percent of their possessions in this series, leading to 46 Raptors points.
As for the Raptors, they're getting no support from their bench. Nick Nurse needs to find a way to get his second unit going. Maybe that means changing his own substitution patterns or cutting the reserves' minutes to rely more heavily on his starters. Or perhaps it just means running a basic play, but something's got to change.
It will be interesting to see how what changes will be brought for game 3. The teams will face off again Thursday in Philly.