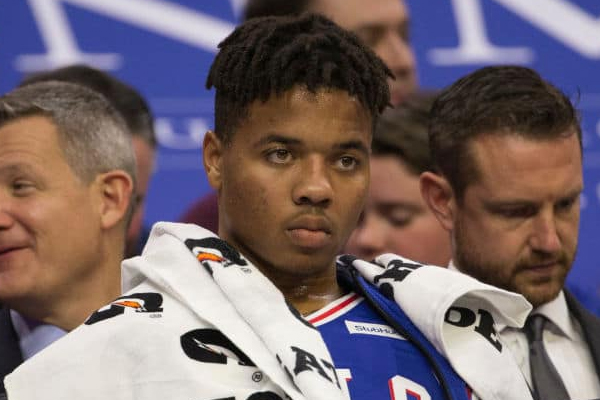 It looks like Markelle Fultz wants a fresh start and would prefer to be traded by the 76ers or does he?
After months of speculation over Fultz' questionable injury status, a report has come stating that he has been playing with a contusion on his wrist as well as his existing shoulder ailment.
However, Fultz's agent, Raymond Brothers, told ESPN's Adrian Wojnarowski:
"I have given no indication to Elton Brand or anyone else that Markelle would prefer to be traded. My focus is to get Markelle healthy. End of story."
For now, Fultz is scheduled to see specialists in New York next week to look at his right shoulder and Sixers management have been in contact with his agent to discuss potential next steps.
After the game, when asked about a report that Fultz would prefer a fresh start elsewhere, 76ers coach Brett Brown said,
"It would be irresponsible and reckless for me to even comment on it. I won't until I learn more."
Fultz continues to struggle this season with averages of 8.2 points (on 41.9 percent shooting), 3.7 rebounds and 3.1 assists in 22.5 minutes over 19 games.