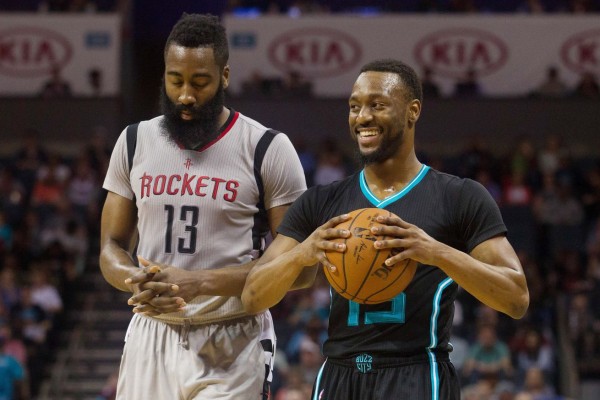 Kemba Walker is a natural trade target for teams in need of a point guard. He's slated for free agency this summer, and the Charlotte Hornets are not contenders. They may make the playoffs, but they risk losing him for nothing on the open market or paying him near-max money into his mid-30s.
Between now and February's trade deadline, then, the Hornets are going to get lots of calls about their floor general. Heck, they're already getting lots of calls. But they're not willing to entertain moving Walker. Not yet anyway, according to The Athletic's Shams Charania:
Teams inquiring about Kemba Walker this offseason received the same message, league sources said: the Hornets are committed to contending for a playoff berth with Walker as the face of the franchise. For now, Michael Jordan has a strong desire to re-sign Walker as a free agent next summer, and teams around the NBA have recognized as much. Walker, a two-time All-Star, is averaging 28.1 points and 5.9 assists in 11 games so far.
This doesn't come as a surprise. Hornets owner Michael Jordan wants to win, and Charlotte neither has the cap space nor market appeal to reel in other star free agents.
Things can always turn if the Hornets regress. Right now, though, they have a top-five net rating and are firmly entrenched in the Eastern Conference's playoff picture. If Walker does hit the chopping block, it'll come closer to the trade deadline, and only in the event Charlotte has dipped out of the postseason fray—and maybe not even then.