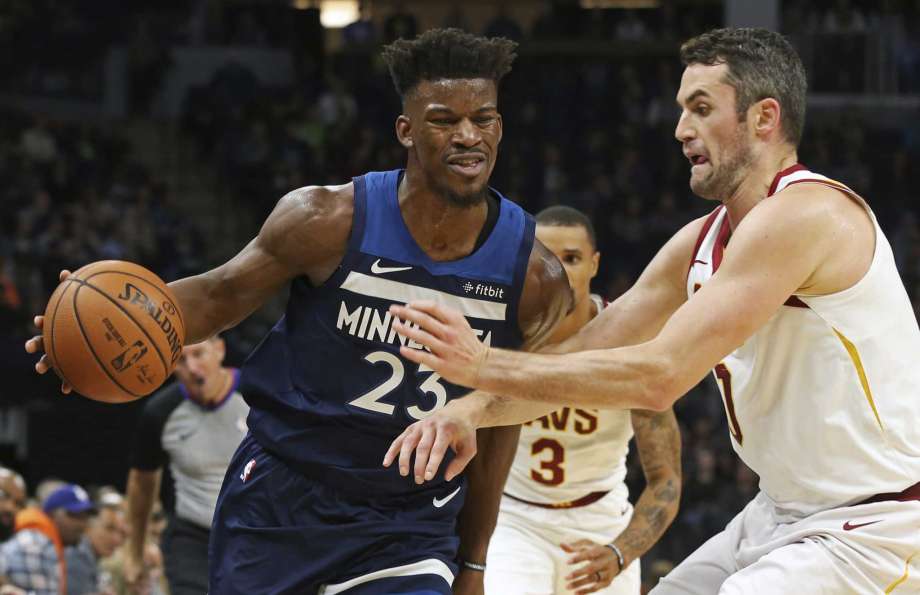 All has been quiet on the Jimmy Butler trade front in recent days. That doesn't mean things aren't happening behind the scenes. They might be. Plenty of teams, after all, remain interested in acquiring him.
According to ESPN.com's Brian Windhorst, the Miami Heat are still in play, and they're joined by the Los Angeles Clippers, Dallas Mavericks and Houston Rockets:
According to ESPN's Brian Windhorst, in addition to the Miami Heat, the Houston Rockets, Los Angeles Clippers and Dallas Mavericks are interested in Jimmy Butler. In this snippet from our weekend podcast (https://t.co/0vgBlNXqIQ), Brian explains why a trade hasn't happened yet: pic.twitter.com/2boyDTn5zP

— Alex Kennedy (@AlexKennedyNBA) October 23, 2018
There's nothing to really add about the Heat. They seem like the most likely destination because they're in the most desperate situation. The Clippers have the assets to broker a nice deal, but they'll also have the cap space to sign Butler over the summer.
Getting Jimmy Butler to the Rockets would be interesting. It adds another layer of intrigue to the Golden State Warriors' title defense.
The Mavs are interesting as well, albeit for different reasons. They're probably offering a deal built around Wesley Matthews or Harrison Barnes, but neither does the trick on his own. Their asset pool is complicated by the top-five protected pick they owe to Atlanta this summer, and also by the fact that both Dennis Smith Jr. and Luka Doncic have to be untouchable.
A deal will eventually get done between the Minnesota Timberwolves and someone. It has to. Jimmy Butler plans to leave after this season, and while coach-president Tom Thibodeau may be willing to risk losing him for nothing in the name of chasing a playoff berth, owner Glen Taylor doesn't seem prepared to incur that kind of loss.
Don't be surprised if this thing continues to drag out, though. The Timberwolves have made it clear they won't settle for chump change. And if Butler's preseason temper tantrum during practice won't force their hand, it's not clear what, if anything, actually will.