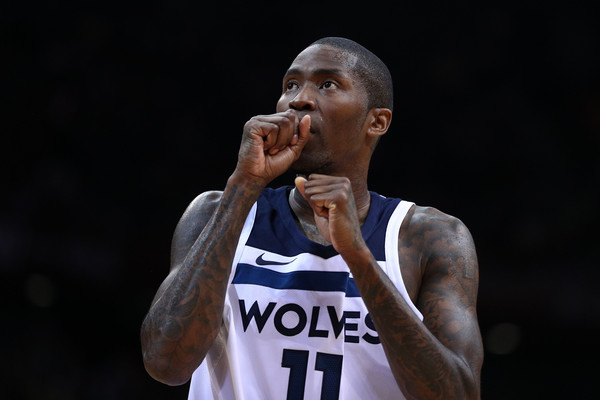 Despite being unsigned as the NBA gears up for the opening of training camps, Jamal Crawford remains a wanted man.
During an appearance on The Jump, ESPN.com's Marc J. Spears that, in addition to the Golden State Warriors, the soon-to-be 19-year-old veteran is drawing interest from the Los Angeles Lakers and Philadelphia 76ers (via Clutch Points' Miguel Gargaritano):
"He said 'Nothing yet,' but he's had some interest from the Lakers, had some interest from the Sixers. Had some from Golden State although I don't think the Golden State thing will be there with Patrick McCaw coming back"
Crawford, 38, doesn't seem like a retirement risk in spite of his free-agency status. He is a massive defensive liability and far from the most efficient scorer, but he continues to move well with the ball in his hands. In today's NBA, volume shooters and scorers are minimized. And yet, there is still value in someone who's comfortable creating their own shot, even if he's not hitting them at Stephen Curry-like clips.
Of the three teams mentioned, the Sixers probably make the most sense. Their bench's offense ranked dead last in points scored per 100 possessions prior to last year's All-Star break. Losing both Marco Belinelli and Ersan Ilyasova isn't going to help them. A healthy Markelle Fultz might, but he's a wild card after a disastrous rookie year.
Crawford won't fix everything. Indeed, there would be some usage overlap whenever he plays with Ben Simmons and/or Joel Embiid. But the Sixers are rather top-heavy. Any serviceable depth they can get their hands on figures to help. And after all these years, Crawford is certainly that—on the offensive end at least.