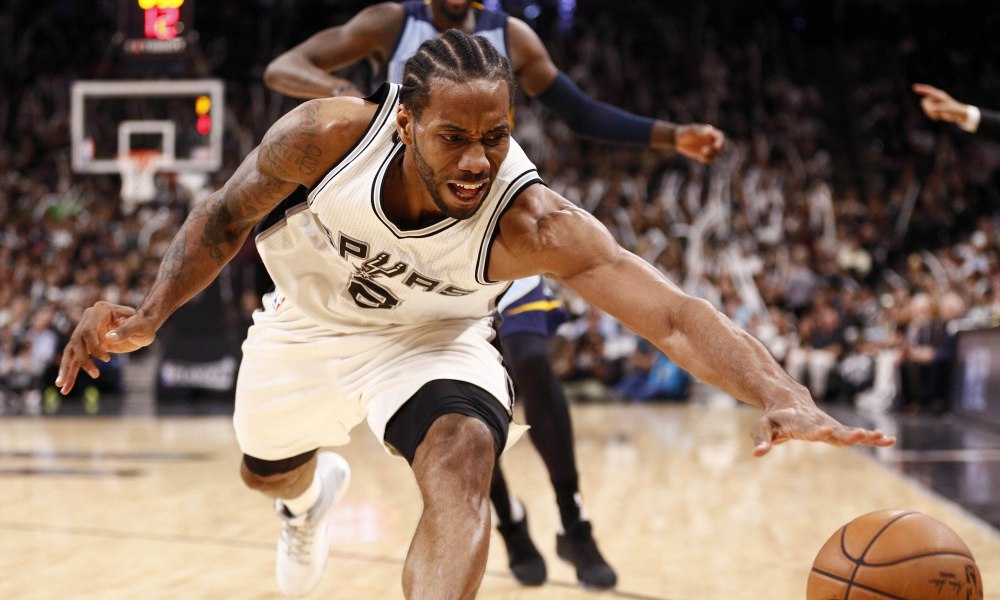 The Kawhi Leonard sweepstakes have taken a turn for the weird.
According to certain oddsmakers, the Toronto Raptors are now the team favored to begin next season with the San Antonio Spurs' All-Star forward:
Updated odds on which team Kawhi Leonard will play for next season (@betmybookie):

Raptors EVEN
Spurs +400
Lakers +500
Clippers +600
76ers +800
Celtics +800
Bucks +1000
Knicks +1500
Cavaliers +2000
Rockets +2000
Nets +2500
Field +500

— OddsShark (@OddsShark) July 12, 2018
Wow. Just, wow.
As we've gone over in this space, these lines say more about betting tendencies and reactions to in-the-moment news breaks than anything else. They are not a direct representation of what's happening.
Still, whoa. Like, seriously, whoa. Want to get another big whoa? Check out Boyd's NBA Finals odds.
The Raptors are coming out of left field even as a peripheral candidate. Most would have expected them to hit reset and try rebuilding before rolling the dice on a soon-to-be free agent who could leave next summer. It's also not like their flush with trade assets. They have some nice prospects, but their picks won't be too valuable when they profile as an annual playoff team.
That, in turn, makes me wonder what the offer being bandied about theoretical negotiations would be. A lot of people have DeMar DeRozan headed to San Antonio in hypothetical scenarios, but he's basically the anti-Spur. Kyle Lowry makes more sense beside Dejounte Murray; he's older than DeRozan, but he has just two years left on his deal, and the Spurs are rumored to be interested in remaining competitive following any Leonard trade.
Something along the lines of Lowry, OG Anunoby, Jakob Poelt or Pascal Siakam and future first-round picks in exchange for Leonard and Patty Mills is suuuuper interesting. At the same time, it also doesn't feel great. The Raptors are investing all their best chips in a flight risk who appeared in just nine games last season, and the Spurs appear to be settling relative to the best packages the Philadelphia 76ers, Los Angeles Lakers and Boston Celtics could offer.
Maybe the Raptors' rise says more about lowball proposals elsewhere. Or maybe it just means the Spurs are more likely than ever to hold onto Leonard. We can't be too sure at this juncture. Or the next one. Or even the one after that. The Leonard saga is a roller coaster. Chaos is the only given.