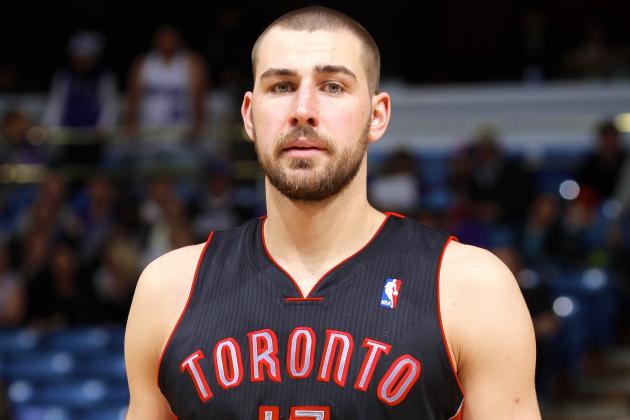 The Toronto Raptors went all in. On a last attempt to tinker their roster to compete for an NBA title with their current core this summer they dealt DeMar DeRozan in a trade to acquire disgruntled star Kawhi Leonard.
The trade gives them a better shot now and a clearer path to rebuild in the near future but, acquiring Leonard and Danny Green also added a little extra money to their salary cap and put them further in the luxury tax though.
According to ESPN:
"As a result of the trade, the Raptors are in line to spend an extra $9,821,660 – $2,426,772 in salary, $7,394,888 in luxury tax."
Because of this, they are looking to shed some salary according to Ian Begley of ESPN:
Several opposing executives say the Toronto Raptors remain motivated to shed salary via trade following the Kawhi Leonard deal earlier this week.

— Ian Begley (@IanBegley) July 20, 2018
Upon first glance Jonas Valanciunas and Norman Powell appear most likely to be moved.
Valanciunas is owed $34 million over the next two seasons and Powell is owed $41 million over the next four.
Are the Raptors willing to package draft picks to move their starting center though? And is any team willing to take on four more seasons of Powell at just over $10 million per season?
I doubt it.
The Raptors are going all in for a title in 2019 but, they may have to pay their first luxury tax since 2004 to do it.