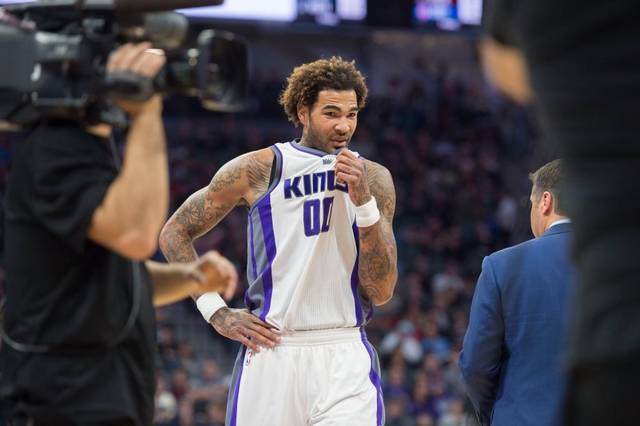 Having confidence is a good thing, and it is absolutely essential when attempting to succeed as a professional athlete when you are playing against the very best competition in the world.
Willie Cauley-Stein, the No. 8 pick of the Sacramento Kings in the 2015 NBA Draft and their starting center, has confidence, apparently to the point of delusion.
This is what he told Howie Kussoy of the New York Post when asked about his and Kristaps Porzingis's games (random topic I know)…
"I think I just gotta get more selfish," said Cauley-Stein, who hit 2-of-6 shots, and is averaging 8.9 points this season. "Offensively, I gotta get to the point that I'm just going at dudes like him. Guarding him, and then watching his game, you take away, oh, this is what he's doing. I have the same body size, the same skill-level, just transfer it over to a game now. But being behind in the race, he's been doing it for a while."

"This league's all about situations," Cauley-Stein said. "I went to a situation where I'm playing behind the best center in the league [DeMarcus Cousins], or I could've gone to somewhere where they don't have a guy, and now you're the guy, and you're getting all the touches. That helps a lot."
While situation and opportunity are everything in the NBA for a mid-level player especially, and it was hard for Cauley-Stein to shine and be on the court with DeMarcus Cousins in Sacramento, he has nowhere near the skill set or upside of Kristaps Porzingis, thinking otherwise is absurd.
Cauley-Stein is still a work in progress, but he does flash the potential to be a Tyson Chandler type rim protector and elite defender some day with his length and mobility and has shown the ability to develop a mid-range jumper to accompany that valued skill.
He may be a very good NBA player down the line, but he will never be a Unicorn like Kristaps Porzingis.